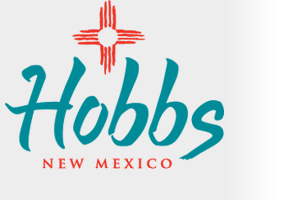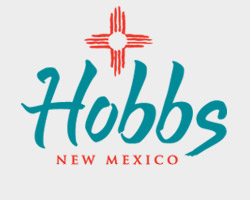 VOTING INFORMATION FOR THE GENERAL ELECTION – TUESDAY, NOVEMBER 3, 2020
October 17th Early Voting in Hobbs - Tuesday through Saturday from 9 am to 6 pm at these locations:
Lea County Office Complex - 1019 E. Bender
Lea County Event Center - 5101 N. Lovington Hwy.
Early Voting is also available at the Lea County Courthouse in Lovington on Monday - Friday from 8 am to 5 pm.
The last day for all Early Voting is October 31st.
November 3rd Election Day, the following voting locations will be open in Hobbs from 7 am to 7 pm:
Lea County Road Department, 5915 Lovington Hwy.
Lea County Event Center, 5101 N. Lovington Hwy.
Lea County Office Complex, 1019 E. Bender
Hobbs Teen Center, 620 W. Alto
Hobbs City Hall (in the annex), 200 E. Broadway
If you have any questions about your voting status, you can contact the Lea County Clerk's Office at 396-8614 or you may check your voter status and view your sample ballot by clicking this link: https://voterportal.servis.sos.state.nm.us/WhereToVote.aspx
COVID-Safe Practices Certification Program now available to New Mexico Businesses
Upon completion of the training modules, businesses will be awarded special recognition. Businesses can then display the "NM Safe Certified" badge on their website or storefront to show visitors and residents it is equipped to offer safe and responsible service in a COVID-positive world.
"This program is an opportunity for the New Mexico business community to position New Mexico as a leader for COVID-safe practices as businesses begin to reopen," Cabinet Secretary Jen Paul Schroer said. "The Tourism Department is committed to supporting programs and initiatives that help tourism businesses create safe and responsible environments for everyone."
"We want businesses to know they are not alone in adjusting to the new environment and we want customers to know they can feel confident about visiting businesses in a COVID-positive world," NMSAE Executive Director Jason Espinoza said. "The program trains New Mexico businesses in the state's COVID-Safe Practices to help ensure all of us - customers, employees, and families - remain safe as New Mexico reopens for business and recreation."
[More information]
CARES Act Relief Fund

Upcoming Meetings
City Commission Meeting
October 19, 2020
Agenda (.pdf)
Full Packet (.pdf)
Posted October 16, 2020
This meeting is in person. Click here for more information
Bid Opening - Bid No 1582-21 Furnish 2021 Generator Units
October 26, 2020 2:00 pm
Posted October 26, 2020
Latest News
COVID-19 Stop the Spread of Germs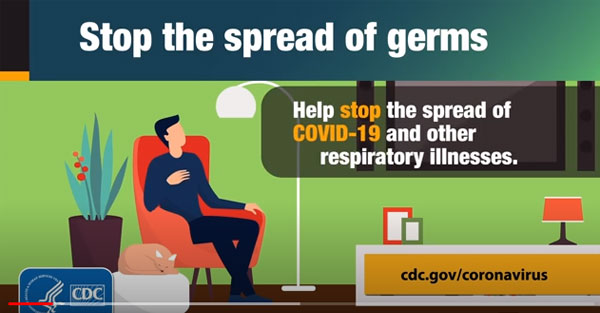 Prevent COVID-19 Wear a Cloth Face Covering
How to Clean and Disinfect Your Home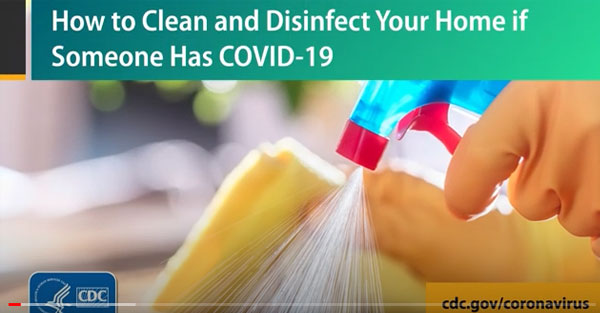 Managing Anxiety and Stress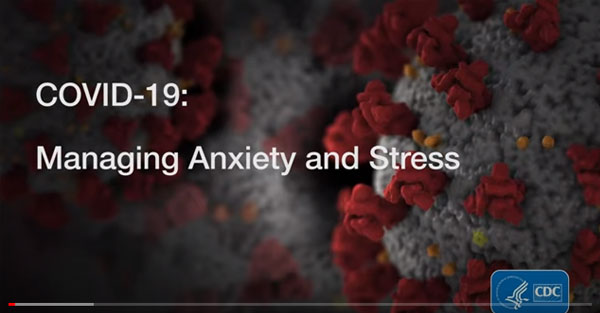 How to Wear a Mask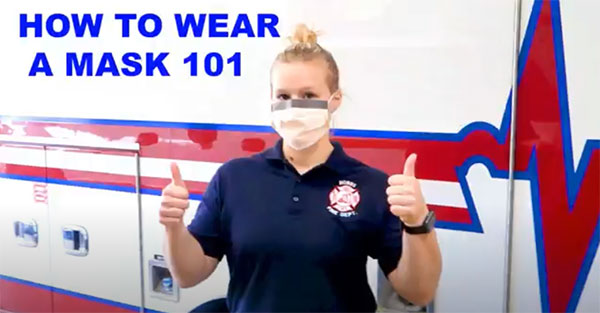 Hobbs Nationally Recognized as One of the Fastest-Growing Cities That's Still Affordable for Homebuyers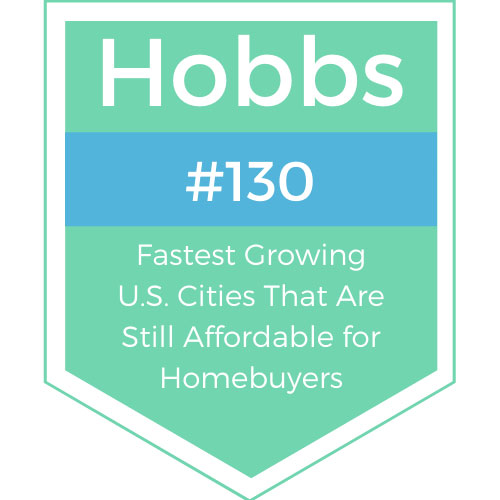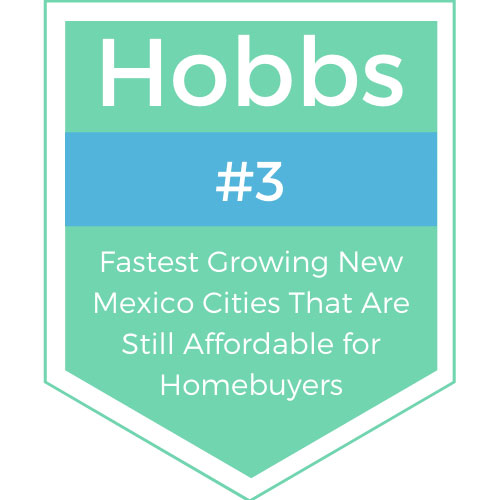 Hobbs has been nationally recognized by LendEDU as one of the fastest-growing U.S. cities that is still affordable for homebuyers.
You can see the full report here: https://lendedu.com/blog/fastest-growing-cities-still-affordable-for-homebuyers/
The Guide
The City of Hobbs resource magazine, called "The Guide", will be delivered to every postal customer in LEA COUNTY! Click below for the digital version of The Guide!
Also, be sure to check out the CORE website at www.corehobbs.com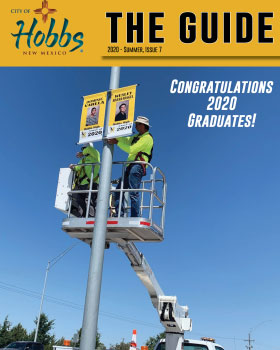 City Manager's Monthly Reports
E-Trak Customer Portal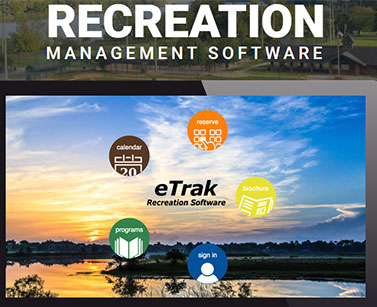 Register for events for the CORE and the Recreation department!
Go to E-Trak ›
FY 2021 Preliminary Budget
[click to enlarge]
WHI Hobbs
The City of Hobbs was proud to partner with WHI Hobbs in collecting over 5,600 granola/fruit bars! Our goal was 5,000, and per usual, our public servants exceeded it! This effort came from all City of Hobbs departments! Thank you for the opportunity to help, WHI Hobbs and Leslie!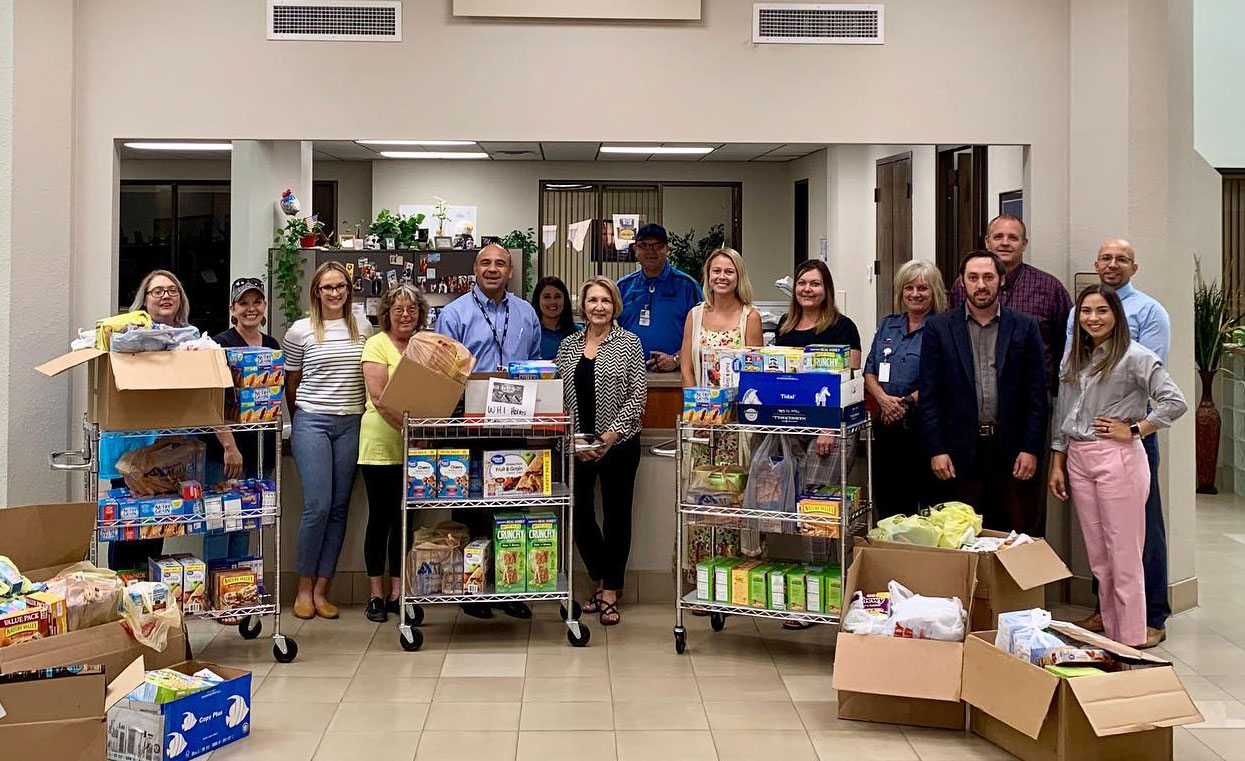 Rockwind Community Links Ranked #2 in New Mexico on Golfweek Magazine's Annual Best Courses You Can Play List
Award winning Municipal Course Advances from Prior #3 Position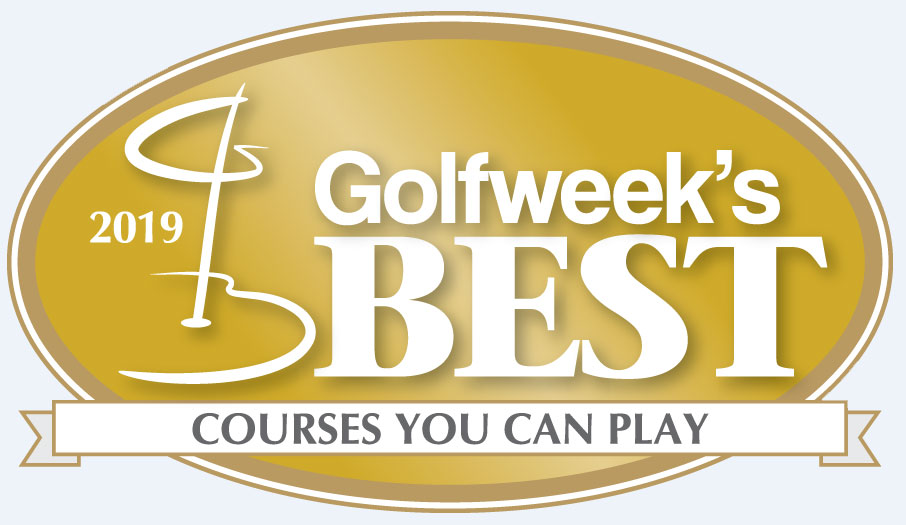 Hobbs, NM (June 4, 2019) - Golfweek Magazine released its annual Best Courses You Can Play in each state rankings and Rockwind Community Links in Hobbs, New Mexico, continued its climb on the highly regarded list by advancing to #2. The course, which offers multiple tees for players of all ability levels, is a popular destination for golfers in the state as well as west Texas.
Read More ›
The Andy Staples design opened in May 2015 and has received numerous awards from leading golf publications including: inclusion in Golf Digest's 2017-18 Best in State course ratings at #7; named one of Golf Digest's Best New Courses of 2015; and cited as a Top Five New Golf Development in the World by Golf Inc. Magazine.
"What a great honor to be recognized as the #2 course in New Mexico on this prestigious list of the best courses that are open to the public in our state," said Doug McDaniel, Parks & Recreation Director in Hobbs. "Our commitment at Rockwind is to offer a remarkable golf course and playing experience for golfers at affordable prices. Everyone associated with the success of Rockwind is to be congratulated on this special achievement."
The facility is considered a trailblazer in uniting golf with the local community. "Community Links" is a concept introduced by Staples where the focus of the entire project was to link the golf course to the fabric of life in Hobbs. A special feature is a surrounding trail system complete with multiple trail heads, various outdoor seating areas, picnic spaces and scenic viewing points, including access to the site's five acre lake that overlooks the golf course.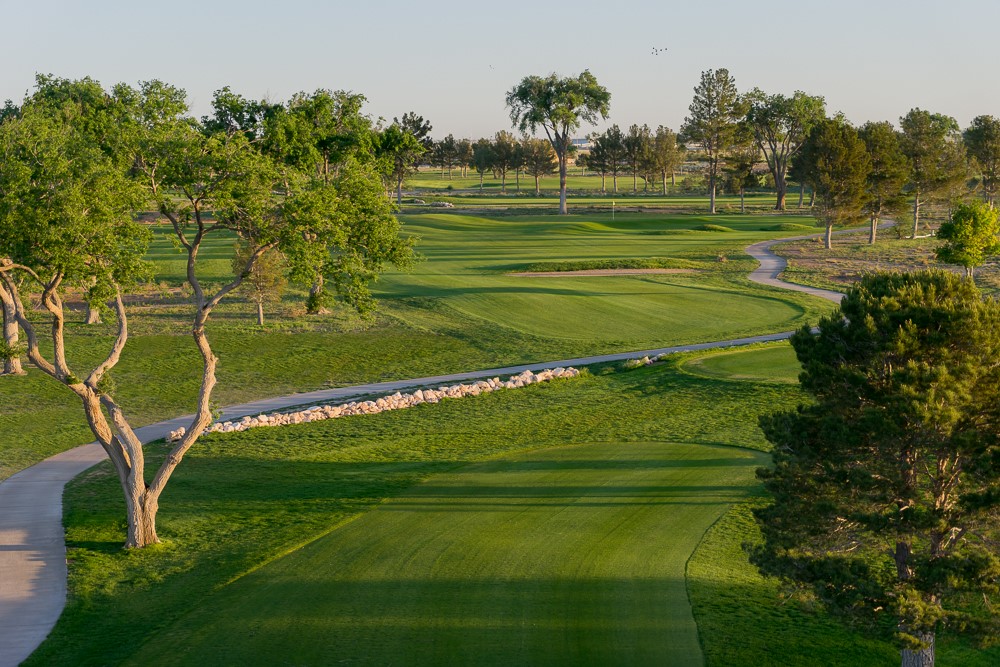 About Rockwind Community Links
The main course, which offers five sets of tees with playing lengths ranging from over 7,100 yards for the accomplished player down to approximately 4,200 yards for the forward "express" tees, has been designed to embrace the flat nature of the southeastern New Mexico landscape, keeping irrigation to a minimum and the turf fast and firm. The design provides challenging features such as large elevated greens, disguised bunkers and interesting ground contours.
Architect Andy Staples has incorporated characteristics typically found on courses along the eastern seaboard of the U.S. built during the turn of the 20th century. Rock walls line fairways and a large interior lake is in play on a few holes that attractively punctuates the course routing. The 9-hole par-3 course called Li'l Rock is meant to complement the dual-ended practice range and short game area. It was built to facilitate walking, families, beginner golfers and kids. The length of shots ranges from a sand wedge to a driver. Rockwind Community Links also is a site for The First Tee of Southeastern New Mexico.
For more information visit www.rockwindgolfcourse.com or call (575) 397-9297.
Media Contact:
Pat Norton/Jane Dally
On Course Strategies
(203) 454-0232
Pat@oncoursegolf-pr.com
Jane@oncoursegolf-pr.com
City Commission Rules and Procedures
To view the newly adopted Rules and Meeting Procedures for City Commission meetings, please click the following link:
Rules
Business Registration and Gross Receipts Tax Number Required
If you're operating a business for profit in Hobbs, you must have a gross receipts tax identification number and a City of Hobbs' business registration.
In an effort to educate the public about the laws of the City, we are providing the following information regarding the most common types of licenses needed to conduct business within the City. If you have specific questions about what type of license is required for you, please contact City Hall at 397-9200.
Read More ›
State Law - Gross Receipts Tax Identification Number
All persons engaging in business in New Mexico must register with the New Mexico Taxation and Revenue Department to obtain a "Combined Reporting System" (CRS) identification number. The CRS is the Department's method for reporting the state's major business taxes: gross receipts tax, all local option gross receipts taxes, compensating tax, and withholding tax. The CRS identification number is your state tax identification number and is commonly called the gross receipts tax identification number.
There is no fee to obtain a CRS identification number. There are two ways to obtain a CRS identification number. The first way to obtain a CRS identification number is to submit an application to the local tax office in Roswell in person, by mail or fax and you may expect to receive your CRS identification number within one week. The second way to obtain a CRS identification number is to apply online. Online registration is available at: https://tap.state.nm.us/tap. A CRS identification number will be automatically generated once registration is complete.
Gross Receipts Tax Rate
The gross receipts tax rate for persons engaging in business from a physical location within the Hobbs City Limits is 6.8125%. Even if your business is providing goods or services outside the City Limits or County Limits, if you are a Hobbs-based business, you must charge sales tax and remit those taxes to the State.
Business Registration - New Merchandise, Sales, Service
Each place of business with an actual physical address located within the Hobbs City Limits, operating a business for the purpose of profit and who are required to have a New Mexico taxpayer identification number, are required to obtain a City of Hobbs Business Registration. The annual cost is $25 per calendar year. (Chapter 5.04 of the Hobbs Municipal Code)
Mobile Business Registration - New Merchandise
Any person who has a valid business registration within the City of Hobbs and is engaged in mobile business activity at a location which is not their usual place of business must pay an additional $100.00 and obtain a Mobile Business Registration. The annual cost is $100.00 per calendar year. (Chapter 5.04.031 of the Hobbs Municipal Code)
Secondhand Dealer's License - Used Merchandise
Any person operating a secondhand store or junkshop within the Hobbs City Limits, engaging in the business of buying and reselling used merchandise or goods, is required to obtain a New Mexico gross receipts tax number and a City of Hobbs Secondhand Dealer's License. The annual cost is $50 per year. (Chapter 5.32 of the Hobbs Municipal Code)
Solicitor's Permit
A solicitor's license is required for any person who goes from door to door visiting single family or multi-family dwellings and businesses to sell any goods, wares, merchandise or services. The annual fee is $25.00 and fingerprinting is required along with a background check and approval by the Police Chief. All approved solicitors are required to visibly display their valid Solicitor's Permit issued by the Hobbs City Clerk's Office which will include a photograph of the solicitor. (Chapter 5.36.010 of the Hobbs Municipal Code)
*PENALTY*
Any person convicted of a violation of any provision of the above chapters of the Hobbs Municipal Code shall be guilty of a misdemeanor and shall be punished by a fine of not more than $500.00 or by imprisonment for not more than 90 days, or by both such fine and imprisonment. Each day that the violation is committed or permitted to continue shall constitute a separate offense and shall be punishable as such hereunder.
Hobbs Ranked as One of the Best Places in the U.S. to Make More Money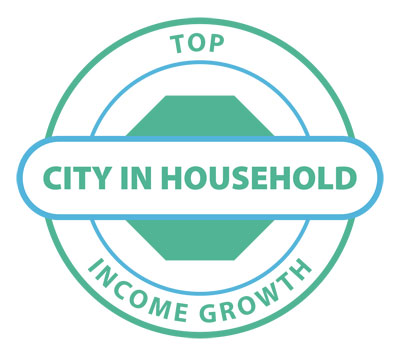 Hobbs ranked as one of the best places in the United States to make more money and grow income according to LendEDU's newest report.

Hobbs ranked #24 out of over 25,000 U.S. towns! Factors that were analyzed include income growth from 2000 to 2017 and forecasted income growth over the next five years.

The full report and methodology can be found here: https://lendedu.com/blog/250-cities-seeing-fastest-growth-household-income/

Our Mission is S.E.R.V.I.C.E.
Safety

Engaged Team Members

Responsive

Visionary

Inclusive

Customer Driven

Enhance Quality of Life

Connect With Us
Facebook
Twitter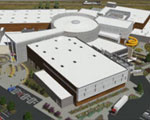 The CORE on Facebook
Tweets by @CityofHobbs
Use Code RED to be notified by your local emergency response team in the event of emergency situations or critical community alerts (such as temporary trash pickup changes). Sign up for the text, call, and email service by clicking here.
You can download the mobile app here:

Citizens Self Service
Introducing Citizen Self Service for the City of Hobbs, New Mexico. We are excited to offer our citizens, businesses, and visitors online access 24 hours a day, seven days a week, to a wide array of city services!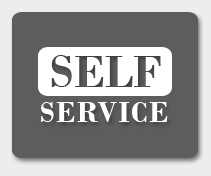 Tune in to 99.3 FM hear the latest public service announcements, event updates and emergency broadcasts from the City of Hobbs, 24 hours a day!

The City Commission meetings are now broadcasted LIVE on KHBX 99.3!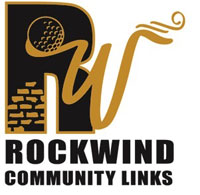 Visit the Rockwind Community Links website!