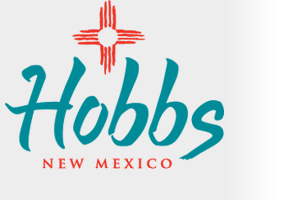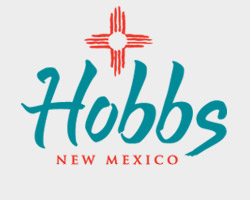 City Commission
City Commission
Mayor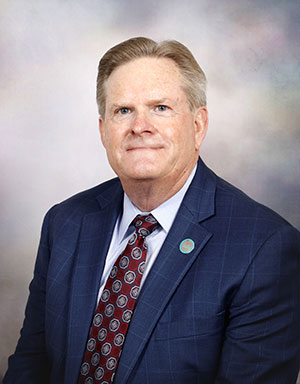 Mayor Sam Cobb
scobb@hobbsnm.org
575-391-7890
Term of Office Expires: 12-31-2025
Commissioners
District 1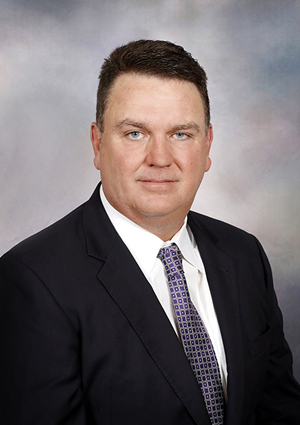 R. Finn Smith
fsmith@hobbsnm.org
575-397-2411 Ext. 242
Term of Office Expires: 12-31-2025
District 2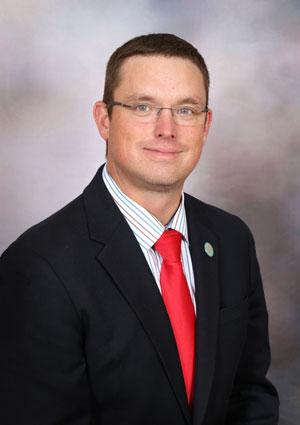 Christopher Mills
cmills@hobbsnm.org
575-964-8999
Term of Office Expires: 12-31-2025
District 3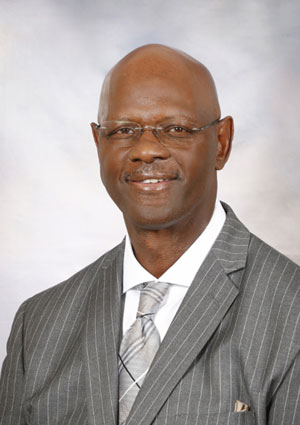 Larron Fields
lfields@hobbsnm.org
575-441-2254
Term of Office Expires: 12-31-2025
District 4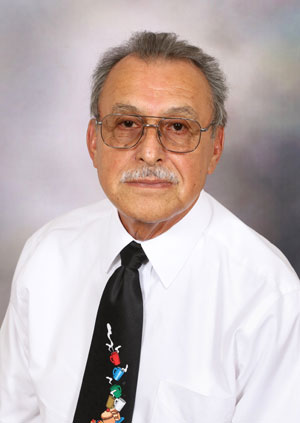 Joseph Calderon
calderon@valornet.com
575--390-5574
Term of Office Expires: 12-31-2027
District 5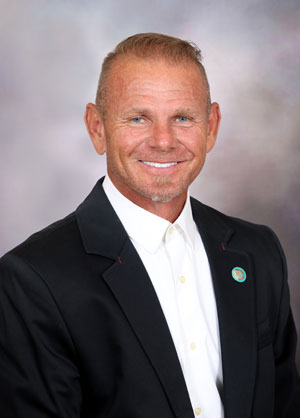 Roy Dwayne Penick
dpenick@hobbsnm.org
575-318-9725
Term of Office Expires: 12-31-2027
District 6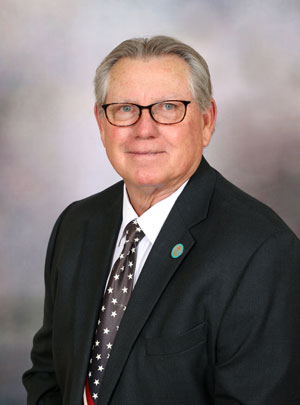 Don R. Gerth
dgerth@hobbsnm.org
575-369-8302
Term of Office Expires: 12-31-2027
Contact the Mayor or any City Commissioner:
(575) 397-9200
200 E. Broadway St.
Hobbs, NM
88240
Are you not sure which Commissioner represents your district? Reference the map below to find out which District you live in.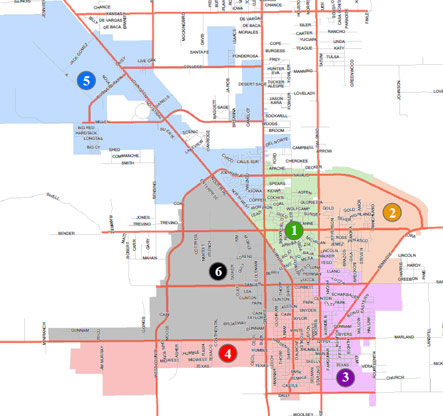 City Commission Rules and Procedures
Addressing the Commission
The City of Hobbs is interested in hearing concerns and suggestions from residents and businesses. Citizen input on community issues is truly valued and appreciated. Individuals may address members of the City Commission at official meetings, public hearings or at any other time via telephone, email or written communication.
Open Meetings Act
A resolution stating the reasonable notice procedures for the City of Hobbs pursuant to the New Mexico Open Meetings Act
City of Hobbs Open Meetings Act - Resolution No. 7290
Meeting Procedures
The Hobbs City Commission has adopted Rules of Procedure by ordinance for the Mayor and City Commission and for the conduct of its governing body meetings. View a full copy of the Rules of Procedure here.
City Commission Meetings
The regular meetings of the Hobbs City Commission are held on the first and third Mondays of each month at 6:00 p.m. in the City Commission Chamber at City Hall. Any regular meeting that falls on an observed holiday is held at the same time and place on the next business day or as approved by the City Commission.
All meeting agendas are available on the City's website at least 72-hours prior to the meeting. The regular meetings, special meetings and work sessions are broadcast live on KHBX FM 99.3 Radio and available for viewing via Livesteam. [Live Video Stream and Archives]
2023 Meeting Schedule
Tuesday January 3, 2023
Tuesday January 17, 2023
Monday February 6, 2023
Tuesday February 21, 2023
Monday March 6, 2023
Monday March 20, 2023
Monday April 3, 2023
Monday April 17, 2023
Monday May 1, 2023
Monday May 15, 2023
Monday June 5, 2023
Tuesday June 20, 2023
Monday July 3, 2023 July 10, 2023
Monday July 17, 2023 July 24, 2023
Monday August 7, 2023
Monday August 21, 2023
Tuesday September 5, 2023
Monday September 18, 2023
Monday October 2, 2023
Monday October 16, 2023
Monday November 6, 2023
Monday November 20, 2023
Monday December 4, 2023
Monday December 18, 2023
Public Comment at City Commission Meetings
Public comment is permitted at City Commission Meetings. Each member of the public wishing to provide public comment shall register to do so by signing the Public Comment Registration Form located in the Commission Chamber prior to commencement of the meeting.
Inspection of Public Records
The New Mexico Inspection of Public Records Act allows the public access to records maintain by local government with certain limitations. View the Notice of Right to Inspect Public Records here. Request forms are available on the City's website and will be handled in the manner provided by law.
City of Hobbs Video:

Understanding Local Laws & Accessing Them Online
Each day is an opportunity to gain more knowledge. In this video, Assistant City Attorney Valerie Chacon covers the basics on local laws and also provides tips of where you can access Hobbs municipal laws on our website.
We hope you find this information useful and are able to better understand local government!
Municipal Laws
The City of Hobbs has adopted and enforces various laws called "ordinances". An ordinance is a law that is specific only to the municipality. The ordinances for the City of Hobbs are compiled in the Hobbs Municipal Code. The City of Hobbs has also adopted its own set of traffic laws. These laws are compiled in the Uniform Traffic Ordinance. Both the Hobbs Municipal Code and the Uniform Traffic Ordinance are enforced by the various departments in the City of Hobbs organization. Any court cases that result from enforcement of the Hobbs Municipal Code and the Uniform Traffic Ordinance are heard in the Hobbs Municipal Court. Both the Hobbs Municipal Code and the Uniform Traffic Ordinance can be found by clicking on the links below.
Municode
Uniform Traffic Ordinance