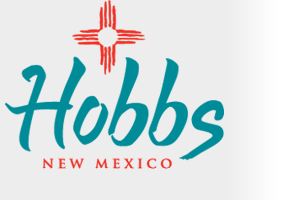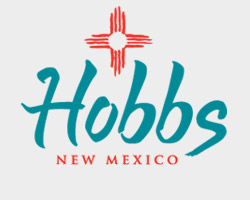 Legal Notices
Legal Notices
ORDINANCE AMENDING CHAPTER 12.32 OF THE HOBBS MUNICIPAL CODE RELATED TO PRAIRIE HAVEN MEMORIAL PARK COLUMBARIUM FEES
Proposed Ordinance Amending Certain Sections of Chapter 2.04 of the Hobbs City Code Related to the Rules of Procedure for the City Commission and Mayor
Proposed Ordinance Consenting to the Annexation of Approximately 163.23 Acres of Land Located Northwest of the Intersection of West Bender and West County Road (East of North Bensing) as Recommended by the Planning Board
Application of Baker Brothers Holidaze Restaurant Bar-B-Q and Catering d/b/a Holidaze Restaurant for Issuance of a Restaurant Beer and Wine License
Toreados Taco Grill, 205 West Sanger, Hobbs, NM 88240
Invitation to Submit Offer - 3425 N. Northwest
Noise Variance Request - Hobbs August Nites, August 18, 2018
Ordinance No. 1116
An Ordinance Adopting Right of Way Management Regulations
Ordinance No. 1117
An Ordinance Amending Portions of Chapters 5.04 and 5.20 of the Hobbs Municipal Code Related to Mobile Vendors
Allsup's Convenience Stores, Inc.
Applications for transfer of ownership of the following liquor licenses due to a change of stockholders. No change to the locations or names:
PROPOSED ORDINANCE AMENDING PORTIONS OF CHAPTERS 5.04 AND 5.20 OF THE HOBBS MUNICIPAL CODE RELATED TO MOBILE VENDORS
PROPOSED ORDINANCE ADOPTING RIGHT OF WAY MANAGEMENT REGULATIONS
Ordinance No. 1115
AN ORDINANCE REPEALING CHAPTER 2.58 OF THE HOBBS MUNICIPAL CODE AND ADOPTING AN ORDINANCE REGARDING NUMBER OF CITY OF HOBBS EMPLOYEES
Resolution No 6633
A Resolution Establishing Fees for Animal Permits, License, Adoptions and Services for Hobbs Animal Ordinance
Allsup?s 36 - Application for Transfer of Ownership and Location of Liquor License No. 0414
CORE Fees
An Ordinance Setting Rules, Regulations, and Fees at CORE (Center of Recreational Excellence)
To be considered by the Commission on March 5, 2018.
Outlaw Grill Legal Notice
PROPOSED ORDINANCE AMENDING SECTION 6.04.170 OF THE HOBBS MUNICIPAL CODE RELATED TO REDUCED COST SPAY AND NEUTER PROGRAM
PROPOSED ORDINANCE AMENDING SECTION 6.04.110 OF THE HOBBS MUNICIPAL CODE RELATED TO THE RETENTION OF STRAYS OR OWNER SURRENDERED ANIMAL
PROPOSED AN ORDINANCE AMENDING SECTION 6.04.090 OF THE HOBBS MUNICIPAL CODE RELATED TO THE IMPOUNDING OF ANIMALS
PROPOSED ORDINANCE REPEALING AND ENACTING A NEW SECTION 2.04.120 OF THE HOBBS MUNICIPAL CODE - SALARY OF MAYOR, MAYOR PRO-TEM AND CITY COMMISSIONERS
PROPOSED ORDINANCE AMENDING SECTION 2.12.030 A. OF THE HOBBS MUNICIPAL CODE - SALARY OF MUNICIPAL JUDGE
Cotton Patch Cafe - Application for Issuance of a Restaurant License for the Sale of Beer and Wine
El Vaquero - Application for Issuance of a Restaurant License for the Sale of Beer and Wine
Proposed Ordinance Amending Chapter 8.28.040 Regarding Smoking in City-Owned Buildings
Cimarron, Inc. - Application for Transfer of Ownership and Location of Liquor License No. 0324
Allsup?s Convenience Stores, Inc. - Application for Transfer of Ownership and Location of Liquor License No. 0036
Tia Juana?s Mexican Grille and Cantina - Application for Transfer of Ownership of Liquor License No. 28015
Taqueria Jalisco - Application for Issuance of a Restaurant Beer and Wine License
City of Hobbs Ordinance No. 1107 - Authorizing a Loan Agreement with the New Mexico Environment Department to Finance the Design and Construction of the New Aerobic Digestion Basins at the City of Hobbs Wastewater Reclamation Facility
City of Hobbs - Animals at City Sponsored Special Events
City of Hobbs - Animals on Posted Property
City of Hobbs - Code of Conduct Ordinance
City of Hobbs - Ordinance Amending Title 16 of the Hobbs Municipal Code - Subdivisions
Notice of Ordinance - 105 W. Broadway Purchase Agreement
Procurement Policy Ordinance
City of Hobbs Uniform Traffic Ordinance
Sole Sources
Thermo Scientific
Elevator Maintenance