200 E. Broadway
(575) 397-9200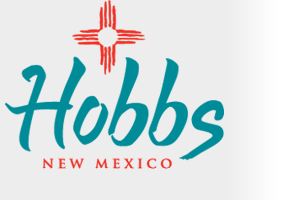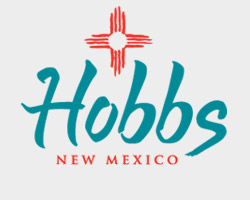 Latest News
The Center Of Recreational Excellence
Click here to see the marketing video for The CORE, coming to you Spring 2018!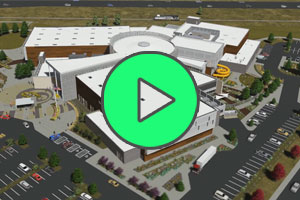 Consumer Confidence Report
We are pleased to present this year's Annual Water Quality Report (Consumer Confidence Report) as required by the Safe Drinking Water Act (SDWA). This report is designed to provide details about where your water comes from, what it contains, and how it compares to standards set by regulatory agencies. This report is a snapshot of last year's water quality. We are committed to providing you with information because informed customers are our best allies.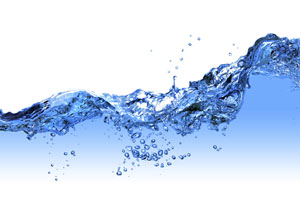 Report (.pdf)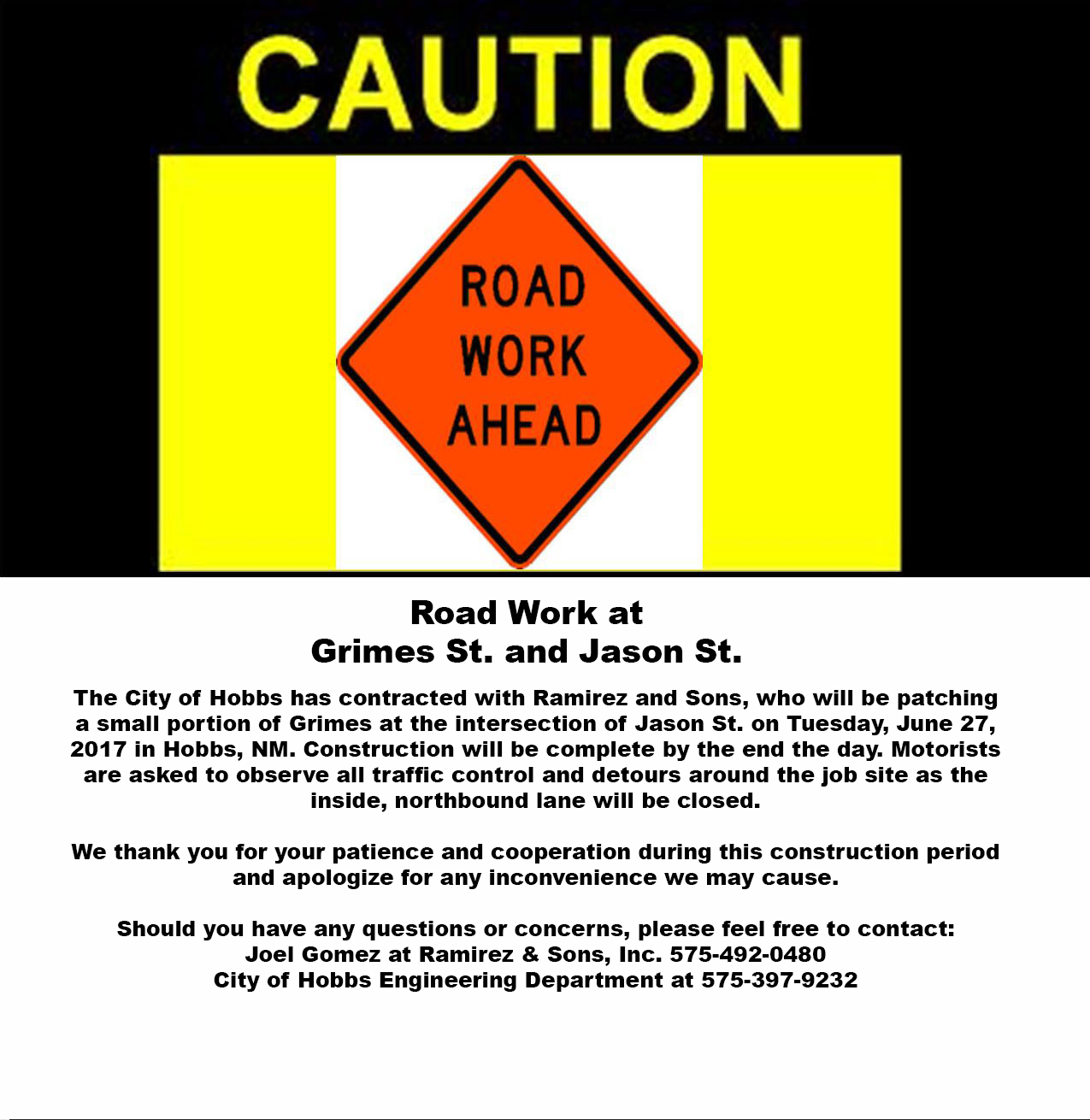 Hobbs Ranked as One of the Best Places in the U.S. to Make More Money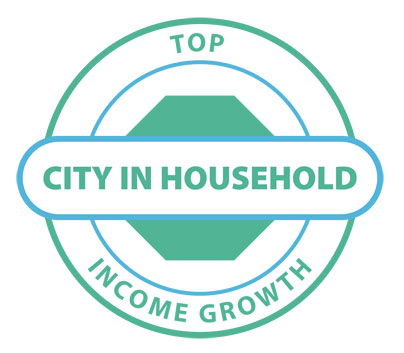 Hobbs ranked as one of the best places in the United States to make more money and grow income according to LendEDU's newest report.

Hobbs ranked #24 out of over 25,000 U.S. towns! Factors that were analyzed include income growth from 2000 to 2017 and forecasted income growth over the next five years.

The full report and methodology can be found here: https://lendedu.com/blog/250-cities-seeing-fastest-growth-household-income/
Water Conservation Period
The Water Conservation Period (WCP) will be from May 15th until September 15th this year. The WCP was first established in Chapter 13.20 of the City of Hobbs Municipal Code as an attempt to curb wasted water in the city, particularly during the hottest, driest months of the year when rainfall is at its lowest. Since its adoption, over 350,000,000 gallons of water have been saved each calendar year. Water restrictions during the WCP include domestic and commercial water usage for garden, lawn, or other exterior watering or sprinkling application.
Such water usages may be applied from the water mains of and upon the premises of a property's designated days. A property owner's days to water are designated by the number of their address; odd numbered addresses water on odd calendar dates and even numbered addresses water on even calendar dates between the hours of 4:00 am – 8:00 am or 7:00 pm – 11:00 pm. You must pick one of these times, not both. If a particular property has two addresses, the address listed on the consumer's account with the City's Utilities Department shall control the day. For months with 31 days, no watering shall be done on the 31st day of the month.

Additional water-wasting regulations during this period include:
No person, firm, corporation, municipal, other government facility or operation shall waste, cause, or permit any water to be wasted.
Water wasting activities that are prohibited include:

Landscape watering on the incorrect day and/or during both time slots
Allowing water to escape from any premises onto public property, such as alleys or streets, or upon any other person's property
Washing vehicles, structures, driveways, sidewalks, parking areas, or other impervious surface areas with an open hose
Operating a misting system in unoccupied non-residential areas
Operating a permanently installed irrigation system with a broken head or emitter, or with a head that is spraying more than 10% of the spray onto the street, parking lot, or sidewalk
Failing to repair a controllable leak, including a broken sprinkler head, a leaking valve, a leaking faucet, a leaking toilet, or a leaking supply line or pipe
A fine may be incurred if the regulations related to the WCP are not followed.
If you need help adjusting your irrigation system, please give us a call and we will be happy to assist so that you may voluntarily comply with this new law.
For Billing and Customer Service, call (575)397-9315.
Read More »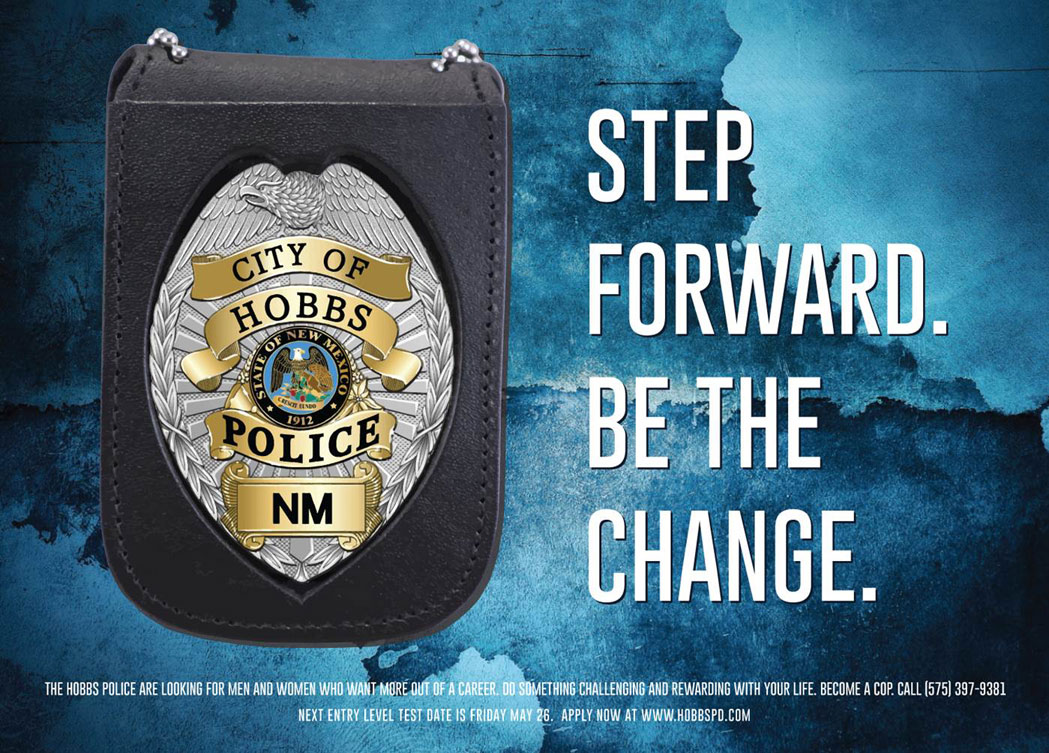 City of Hobbs Reveals Name and Logo for New $63.5 Million State-of-the-Art Recreation Facility
The City of Hobbs, New Mexico revealed today the name and logo for its new state-of-the-art recreation facility. The facility will be called The CORE, or The Center of Recreational Excellence. "The Center of Recreational Excellence" speaks to the aspirational quality of health and wellness borne of the facility, along with the energy, excellence, and collaboration it took to bring the CORE to life. The facility was designed to function as the core hub of activity and central gathering place for Lea County residents. As such, the name—a true reflection of the spirit of the CORE and the people it serves—couldn't be more fitting," said Hobbs City Manager J.J. Murphy.

As a beacon of health, wellness, and collaboration for Lea County, The CORE will be unlike any other recreation facility in the region in size and scope, and will serve as a model for similar projects across the country. Construction for the facility will add a projected 300 jobs to the Lea County economy in total, and has already begun to diversify the community's industry and workforce output. The community played a collaborative role in the planning and design of the facility and many residents were interviewed as part of the branding process.

The CORE will function as a hub of activity for locals, and a powerful recruiting tool for prospective residents and businesses. With one central, flagship location for community activities, Lea County residents will have greater access to health and wellness, community-wide programming, industry networking, and a state-of-the-art home base for recreation and fun.

The CORE features numerous meeting rooms, playing fields of all kinds, a multi-use indoor court, an indoor NAIA, NCAA, and high school-compliant lap pool with over 1,100 square feet of water surface area, a wrap-around indoor running track, and a recreational pool.

The recreational pool is a destination in itself, with two water slides—one 262 feet long, and another longer tube track. At 425 feet long, the second water slide is longer than a regulation football field, and both slides will be the tallest indoor water slides in New Mexico.

Groundbreaking for The CORE began Sept. 13, 2016. The facility is set to open in May of 2018. In the meantime, patrons can tour the facility virtually via video on The CORE's Facebook page at https://www.facebook.com/ for more information.

The CORE is a strategic public-private partnership between six Lea County entities, including the City of Hobbs, Hobbs Municipal Schools, New Mexico Junior College (NMJC), the J.F. Maddox Foundation, University of the Southwest (USW), and Lea County. The structure was designed by Barker Rinker Seacat Architecture of Denver, Colorado and DPS of Albuquerque, New Mexico. The Facility's construction is being managed by Haydon Building Corp. of Phoenix, Arizona. The logo, brand identity, and creative work for The CORE was developed by Cubic, Inc. of Tulsa, Oklahoma.
Read More »
Top HAT Finalists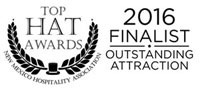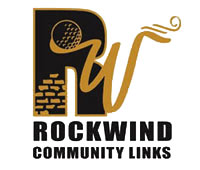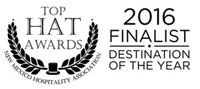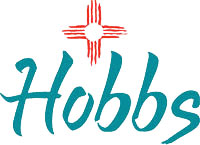 Veterans Now Ride FREE on Hobbs Express
Beginning on November 8th, 2016, Veterans can now ride free on all Hobbs Express bus routes as well as the demand response-paratransit bus service. Upon boarding any of the fare-based routes, Veterans must present a Veterans ID photo badge or valid New Mexico driver's license with a Veteran's designation, and their fare will be waived.
"Veterans have made a great sacrifice to all of us and we want to thank them for their service to our country and to the people of the United States," stated Jan Fletcher, Hobbs Express Public Transportation Director. "We are proud to offer this benefit."

Hobbs Express joins other agencies such as the NCRTD, Rio Metro RTD, operator of the NM Rail Runner Express, and the City of Santa Fe's Santa Fe Trails bus transit system in offering this show of gratitude to our nation's Vets.

Hobbs Express provides fixed-route bus service on three routes that run daily each hour throughout the community at designated bus stops. Riders can transfer to another route at various bus stop locations. Hours of operation are Monday through Saturday, 7 a.m. to 5 p.m. Through the demand response program, riders may schedule a pickup from any specific location within city limits and receive curb-to-curb transportation service - We would just like to remind veterans and riders that there is a 24-hour notice requirement for this service!

Hobbs City Manager J.J. Murphy stated, "I am moved by Hobbs Express Staff's initiative to provide this complimentary service to the ones in our community who have sacrificed so much. As a veteran myself, I recognize the impact this offer will have on our residents and was quick to approve the program when the (Hobbs Express) Staff presented it. I hope the veterans of our community recognize this as a symbol of our gratitude for their service."

For more information or to schedule a pickup, call Hobbs Express at (575)397-9290.
Read More »
Operation Switch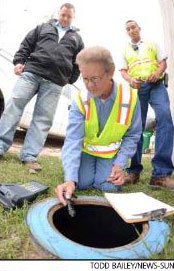 City of Hobbs City Manager JJ Murphy was recently able to leave his desk for the day and join the Water Department for their daily tasks. All in part of Operation SWITCH, read below to see his newfound role for the day.
Hobbs employees enjoy being shadowed by city manager
Just to be clear Lorenzo Villarreal keeps his work truck clean all of the time.

His boss knows it, his boss's boss knows it and now his boss's, boss's boss knows it.

That last person happens to be City of Hobbs Manager J.J. Murphy, who spent a few hours with Villarreal recently driving through the streets of Hobbs as he explained to Murphy what his job is.

Villarreal is a meter reader who works for the city's water department. His job is exactly what it sounds like. He spends his days driving from residence to residence, checking the water meters which will eventually produce a water bill.

But back on this particular December day, Villarreal had a shadow.

Every few months Murphy likes to get out from behind his desk and see the work actually being done in Hobbs. He'll spend a day observing the daily tasks of Hobbs employees, while asking questions about their job and about the employee. He calls it "Operation SWITCH."

"It means Stop Working In The City Hall," Murphy said of the acronym. "I have probably done about a dozen different departments. I believe it is important to let the employees know that I value their job that they do and I am willing to do it. To go out and learn more about some of their challenges in their everyday work. We've made critical budgetary decisions based one some of the things that I have learned."

For instance, more than a year ago Murphy spent some time at the city jail. He got to know the jailers, their day-to-day responsibilities and their lives outside the job. Murphy said he saw the security issues that pertain to the 50-year old facility and realized that a updated jail is needed.

"I went to Colorado and learned about building facilities," Murphy said. "That's why I am a proponent for when we have the money about building a new city jail. We have already allocated some money for design for a new city jail."

Don't expect a new water office or anything as drastic from Murphy's visit. He sat with employees in the utilities office and learned about them. Then he wanted to do their job.

"He wanted to sit at the water department's window and take the customer's payments," said City of Hobbs Utilities Office Manager Kaylyn Lewis. "He watched what everyone did and talked to the employees. It was really slow in the office when he came by that morning. He did see a few of our customers though."

Then it was off with Villarreal in his clean truck. What was it like to have the city manager shadow you for a day?

"I was in the back seat so it didn't bother me at all," laughed Carol Gober, the city's Meters and Services Supervisor and Villarreal's direct boss. Normally it's Gober who rides with the meter readers and visit residences. On this day, she watched as Murphy observed and asked questions.

"He asked some questions, but we mainly just told him what we were doing," Villarreal said. "It's common questions that we always get asked. When we were telling him about our meter reading programs, Census and Neptune."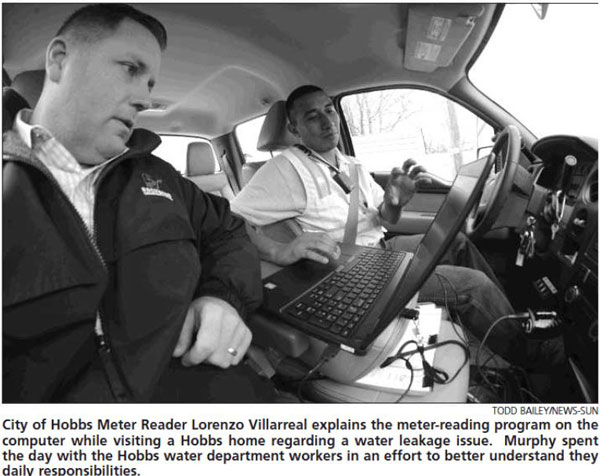 Gober said Murphy was interested on how the meter reading programs worked. Each meter reader has a device that scans a computer sensor on the meter. It is then processed and a readout can be seen on a computer stationed in Villarreal's clean truck.

On this particular day, the trio visited a Hobbs residence that had a recent history of high water bills. Employees have made multiple visits to the residence in an effort to find the problem.

"We had done everything on our part to find out why it was so high to try to help them," Gober said. "They had a swimming pool in their yard. When we use this program, it shows us their water usage for the last 90 days. It helps us out if people have a high water bill and they come to the office and complain about it. Of course they are complaining about a bill that is charging for the month before. There may not be a leak at the time of their complaint, but through this program we can see where there was a lot of water used."

Initially, no leak could be seen, so Gober said they first replaced the meter and sensor. When the readings came back the same it was a sure sign that there was a leak.

"Water usually finds a way to come back up," Gober said. "It turned out the leak was under the tile to the pool and that leak was running right into the sewer so it was hard to find. It took a while for the water to start bubbling up through the tile."

Now that the leak is fixed, Gober, Villarreal and Murphy were making one last visit to determine if the water usage was going down. That's when the resident came out of her house to visit. She thanked the employees for the continued effort of finding the problem.

"One thing about that customer was that they were very nice and they wanted to try to help," said Gober. "Sometimes we have residents who come out of their homes yelling at us first thing. The majority of time the residents are pretty nice. They are trying to figure out what is going on and so are we."

Murphy was impressed with the amount of time Gober and her employees gave.

"I would never know our employees go that extra effort," he said. "It's great to see firsthand. I get a lot of department heads who tell me what their employees are doing, but to see it first hand makes me a better manager."

Seeing it firsthand also improves morale between city employees and Murphy.

"He's not the type of person to sit in his office and not understand what the employees in this town do," Villarreal said. "He understands how the actions that he makes in his office affects the employees who work under him."

"It was nice to see him come with us," Gober said. "We often see him in the employee parking area and we say 'good morning,' but he didn't know what we were going off to do at work."

Tim Woomer, director of Utilities for the city, said the idea behind Operation SWITCH isn't a smoke screen.

"It says volumes about a guy's real commitment and if he really cares or just giving it lip service," Woomer said. "I can't say there has been another city manager who did that and I have been here for four of them." Murphy would like to expand the operation to include department heads and maybe some employees. It was a topic of conversation at a recent city morale committee meeting where employees talk about ways to improve the quality of work life with the city of Hobbs.

Woomer likes the idea, but feels the logistics need to be worked out a bit.

"When you look at it, you don't have extra people with the city, so when you are shadowing someone or being shadowed, that person isn't doing what needs to be done (at their respective job) and that can be an issue," Woomer said.

Gober liked the idea of implementing SWITCH at the employee level, if only to spend a couple of hours at a certain department.

"I know the girls who work on the plants around town, they work and I wouldn't mind planting flowers for half a day," she said. I like gardening, but I don't want to do it all the time."

Villarreal wouldn't mind another visit from someone from another department, just as long as they kept his truck clean.

"I kinda knew something was going on when Carol looked inside my truck the day before (Murphy's visit) and she said she was just checking to see if my truck was clean," he said.

"I knew J.J. was coming but I didn't tell Lorenzo because I know him," Gober said. "He would have been worrying about it and would have cleaned his truck again. It turned out to be a good day. We got to spend time with the city manager and he got to see what we do. That makes us feel good knowing that our work life means a lot to him."
2017 Parks & Rec Flip Book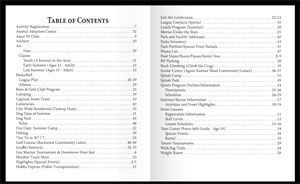 We now have the tools to help you plan your activities. Click to go to the electronic version of the activity guide. The paper booklets are also in stock at the Parks & Recreation Office and other offices around City Hall.
View the online version of the guide here!
Days of Operation Added to City of Hobbs Transfer Station Schedule
Starting January 1st, 2017, the South Hobbs Transfer Station, located at 3000 East Marland, will be open on Mondays, Fridays, and Saturdays. On these days, the hours of the transfer station will be from 8 a.m. - 5 p.m. When Monday is a holiday, the transfer station will be open the following Tuesday from 8 a.m. - 5 p.m. Residents must adhere to the following restrictions:
South Hobbs Transfer Station Restrictions
No commercial or industrial dumping will be allowed, i.e. landscaping or construction materials.
No fresh/wet paint will be accepted (paint will only be accepted if it is completely dry in its container).
No batteries of any size will be accepted.
No tires will be accepted.
Tree limbs must be trimmed to 4 ft. bundles, weighing no more than 50 lbs. (we do not have a chipper on site like the North Hobbs Facility).
Metal will be accepted (any appliance with refrigerant must be serviced accordingly prior to being disposed of or it will not be accepted).
The recycling center at this location will continue to operate during regularly scheduled hours.
If you have any questions or need additional information, please contact the City of Hobbs Utilities Department at (575) 397-9315.
City of Hobbs Developing Policies to Ensure Full Compliance with Governmental Conduct Act
On February 1st, 2017 a letter concerning the New Mexico State Auditor's investigation into the City of Hobbs Ethics code was made public. During the 2016 audit, the City of Hobbs self-reported the majority of the information mentioned in this letter from the State Auditor's Office.
The procurement policy of the City of Hobbs, adopted in 2009, was unfortunately not completely implemented since inception of the policy. Since October 2016, in response to the State Auditor's findings of 2016, the City of Hobbs has created and submitted a corrective action plan to the Department of Financial Administration to improve transparency and accountability for government spending. Once the City of Hobbs became aware of these concerns, to include engaging in business with Elected Officials, the electronic vendor files were deactivated. The City of Hobbs is currently modifying the Procurement Ordinance, which will be submitted at a date in the very near future, to reference the Governmental Conduct Act as it relates to engaging in business with Elected Officials and Employees. The proposed changes to the policy include the following:
All elected officials and employees must disclose financial interests as it directly relates to the City of Hobbs. This procedure will be performed at the end of every calendar year. The disclosures will be reviewed by the City Manager, Finance, and Legal Departments to determine if any direct interests with elected officials or employees exist. If direct interests exist, future purchases with the elected officials or employees will be required to go thru a competitive process and be disclosed at a future Commission Meeting complying directly with the Governmental Conduct Act.
During the new employee/elected official orientation process, the new employee/elected officials will be required to disclose any direct interests as it relates to the City of Hobbs.
If there is a change in business interest or a conflict of interest arises, the employee or elected official must disclose the changes, in writing, to the City Manager, Finance, and Legal Departments.
The City of Hobbs has been fully cooperative with the State Auditor's Office in its review of the issues and we are working to implement changes in policy to ensure confidence with the citizens and the State Auditor's Office. We are committed to presenting a new procurement policy the Staff and City Commission will fully comply with once it is formally adopted.
Infrastructure Capital Improvement Plan FY 2017-2021
Meetings
Notice
Hobbs City Commission meeting on Monday, July 3, 2017, has been cancelled. The next regular meeting of the Hobbs City Commission will be held on Monday, July 17, 2017, at 6:00 p.m.
Posted June 20, 2017


Library Board Meeting
July 11, 2017

Our Mission is S.E.R.V.I.C.E.
Safety

Engaged Team Members

Responsive

Visionary

Inclusive

Customer Driven

Enhance Quality of Life

Connect With Us
May's Warrior Award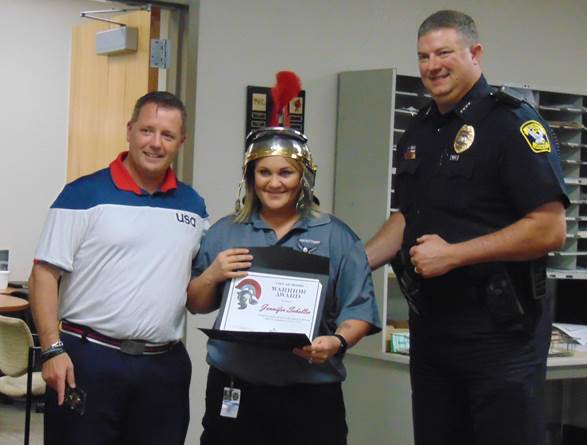 Click to view details
Tweets by @CityofHobbs
Use Code RED to be notified by your local emergency response team in the event of emergency situations or critical community alerts (such as temporary trash pickup changes). Sign up for the text, call, and email service by clicking here.
You can download the mobile app here:

Citizens Self Service
Introducing Citizen Self Service for the City of Hobbs, New Mexico. We are excited to offer our citizens, businesses, and visitors online access 24 hours a day, seven days a week, to a wide array of city services!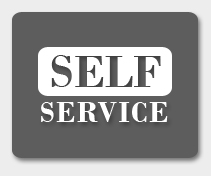 Construction Updates

Construction Map »
Starting Tuesday, May 2nd, 2017, W. Caprock drive from Lovington Highway to N. Northwest Drive will be closed. J&H Services Inc. will be conducting reconstruction at this section of W Caprock Drive. Construction if expected to last for one month. There will be no access to Caprock Dr. from the N. Lovington Hwy at this time.

If you have any questiosn regarding this project, please contact J&H Services Inc at (505) 896-9428 or the City of Hobbs at (575) 397-9232.
Website Feedback
How can we improve the website? Please email webmaster@hobbsnm.org

Tune in to 99.3 FM hear the latest public service announcements, event updates and emergency broadcasts from the City of Hobbs, 24 hours a day!

The City Commission meetings are now broadcasted LIVE on KHBX 99.3!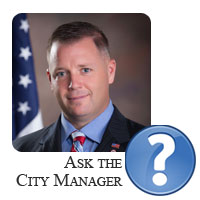 Send an email straight to the desk of City Manager
J.J. Murphy!
jjmurphy@hobbsnm.org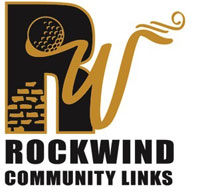 Visit the Rockwind Community Links website!