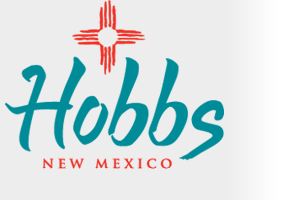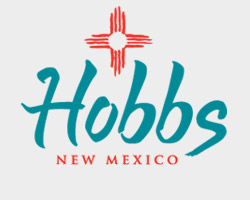 Upcoming Meetings
Utilities Board Meeting
October 4, 2018
Latest News
School Zone Flashing Lights
To view the schedule for flashing lights for Hobbs Municipal Schools, click the button below. This schedule takes effect August 13, 2018.
Flashing Lights Schedule (.pdf)
Consumer Confidence Report
We are pleased to present this year's Annual Water Quality Report (Consumer Confidence Report) as required by the Safe Drinking Water Act (SDWA). This report is designed to provide details about where your water comes from, what it contains, and how it compares to standards set by regulatory agencies. This report is a snapshot of last year's water quality. We are committed to providing you with information because informed customers are our best allies.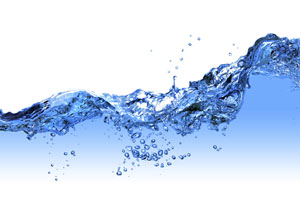 Report (.pdf)
The Guide
The first issue of the City of Hobbs resource magazine, called "The Guide", will be delivered to every postal customer in LEA COUNTY in the coming week! Click below for the digital version of The Guide!
Also, be sure to check out the CORE website at www.corehobbs.com
The Guide (.pdf)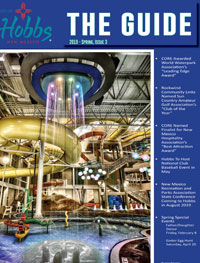 Hobbs Express Receives Award from FTA
On Monday, April 9, 2018, the City of Hobbs' transportation service, Hobbs Express, was presented the award for Excellence in Grant Management from the Federal Transit Administration (FTA).

The award for Excellence in Grant Management 5311 Program was accepted by Jacque Pennington, Assistant Transit Director for Hobbs Express, and was presented by FTA Region VI Representative Laura Wallace at the New Mexico Transportation Association Annual Conference in Santa Fe, New Mexico. Hobbs Express was chosen for the award because of its overall excellence in grant management, timely financial reporting, and ridership increase, as well as its excellent service and safety record. Hobbs Express staff have applied for and received grant assistance from the Federal Transit Administration since the public service began operation in 1989. The New Mexico Department of Transportation stated it is very proud that Hobbs Express has been chosen to receive this honor.
As Chief Gomez stayed in Hobbs due to prior commitments, Mr. Gonzales was in attendance to read a letter and accept the Fire Chief of the Year award on the Chief?s behalf. The NMSFFA upholds their duty "to protect and serve" in the state of New Mexico, signifying the nominees of the awards as examples of this commitment.

An interesting point to make about the NMSFFA's recognition of our area this year is the presentation of the Meritorious Lifetime Achievement Award to Richard Cummins and the Governor's Award to Donnie Roberts, both HFD retirees. Mr. Cummins is a retired Captain of the Hobbs Fire Department after 20 years of service, returned to Hobbs for another 3 years, was the Eunice Fire Department Chief for 5 years, continues to work with the State on instructing fire safety and EMS classes, and possesses over 40 years of fire service. Mr. Roberts is a retired Captain of the HFD with over 22 years of fire service, the current NM EMS Region III Executive Director, was tasked with the creation of an EMS division at Canon Air Force Base and is now the lead paramedic there for special operations, and has served on numerous committees across the state for years.

Mr. Gonzales will reach his 20-year milestone with the Hobbs Fire Department in 2018. He has served as the City of Hobbs Fire Inspector since January of 2014. Also, Andrew has served the State of New Mexico Firefighters Training Academy as a State Instructor since 2009. This position requires an additional set of certifications and renewals. As stated in the biography he sent to the NMSFFA, Mr. Gonzales has participated in approximately 50 investigations with 20 of which as Lead Investigator and over 400 inspections per year. On receiving the award, Mr. Gonzales stated, "I honestly didn?t expect or anticipate it. It?s a great accomplishment, especially coming up on my 20-year mark. Receiving this award serves as a great representation for the City, County, and my career. This is an award for Lea County in general, a good recognition for our year. It?s a capstone for me."

Fire Chief Manny Gomez served the Hobbs Fire Department for 22 years, with 12 years as Fire Chief. After a 3-year retirement, he returned to the fire department and continues developing the department that so much of his life is dedicated to. Back in the position of Fire Chief and with the nomination for this award, Chief Gomez stated, "I am extremely honored to have received this award, even being nominated for this award is an incredible honor. However, few things in life are entirely the work of just one person, and this is no exception, so I thank and pay tribute to the contributions this city and the men and women of HFD have made in my career. This award is as much for them, as it is for me. I just get to take it home!"
Rockwind Community Links Ranked #3 in New Mexico in Golfweek Magazine's Annual Best Courses You Can Play List
Hobbs, NM (April 16, 2018) - Golfweek Magazine released its annual Best Courses You Can Play in each state rankings in their April issue. Rockwind Community Links in Hobbs, New Mexico, earned a significant accolade by advancing to #3 on the highly regarded list. This stunning top rating eclipsed the course's 2017 position, which was #9 in the state.
The Andy Staples design opened in May 2015, and has received numerous awards from leading industry publications, including: inclusion in Golf Digest's 2017 Best in State course ratings at #8; named one of Golf Digest's Best New Courses of 2015; a Top Five New Golf Development in the World by Golf Inc. Magazine; and a 2017 Best Courses You Can Play recognition by Golfweek. The United States Golf Association also singled out Rockwind for breaking the mold in a video entitled "A Model Muni: Rockwind Community Links."
The facility is considered a trailblazer in uniting golf with the local community. "Community Links" is a concept introduced by Staples where the focus of the entire project was to link the golf course to the fabric of life in Hobbs. A special feature is a surrounding trail system complete with multiple trail heads, various outdoor seating areas, picnic spaces and scenic viewing points. The trail also provides access to the site's five-acre lake that overlooks the golf course.
"What a great honor to move up six places on such a prestigious list," said Linda Howell, Rockwind's PGA General Manager and Head Professional. "We look forward to validating that honor by continuing to present a remarkable golf course at affordable prices."
About Rockwind Community Links
The main course offers five sets of tees with playing lengths ranging from over 7,100 yards for the accomplished player down to approximately 4,200 yards for the forward "express" tees. It is designed to embrace the flat nature of the southeastern New Mexico landscape, keeping irrigation to a minimum and the turf fast and firm. The design provides challenging features such as large elevated greens, disguised bunkers, and interesting ground contours.
Architect Andy Staples has incorporated characteristics typically found on courses built during the turn of the 20th century along the eastern seaboard of the U.S. Rock walls line fairways, and a large interior lake is in play on a few holes that attractively punctuates the course routing. The 9-hole par-3 course called Li'l Rock is meant to complement the dual-ended practice range and short game area. Li'l Rock was built to facilitate walkers, families, beginner golfers, and kids. The length of shots ranges from a sand wedge to a driver. Rockwind Community Links is also a site for The First Tee of Southeastern New Mexico.

For more information visit www.rockwindgolfcourse.com or call (575) 397-9297.
New Hobbs Express Saturday Route
Effective March 10, 2018, Hobbs Express will be offering a new Saturday Route Service. In an effort to smart size our operations and be more efficient with our resources, the new Saturday Route will be the only route service available on Saturday from 10 a.m. to 4 p.m., and the Red, Blue, and Green Routes will not be operating on Saturday. The new Saturday Route was designed in an effort to reach the most frequented locations in town to best assist customers fulfilling their weekend duties. We hope each customer finds benefit in it.
As always, veterans ride free and the public curb-to-curb demand response service is available upon request with 24 hours' notice. If you have any questions or need assistance in planning your trip, please call us at 575-397-9290. Thank you for using our service!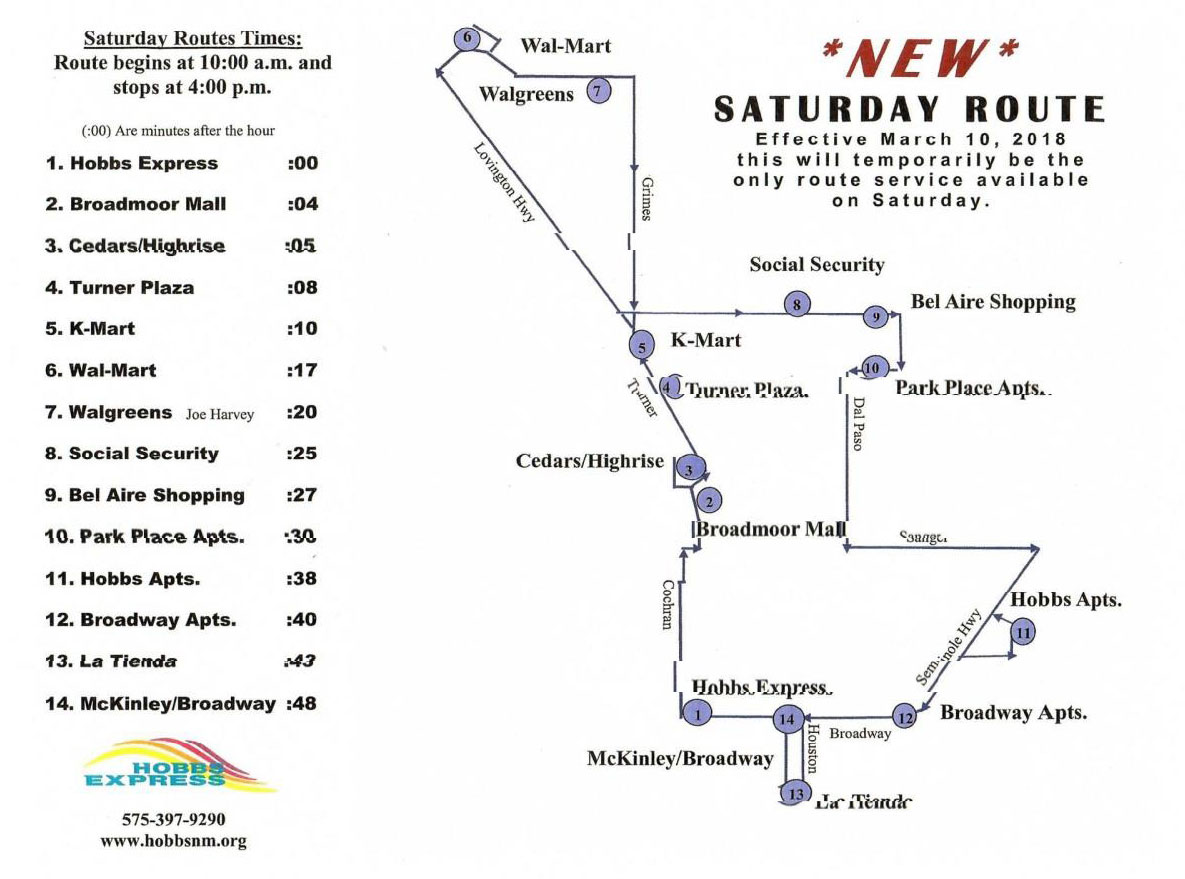 [Click to Enlarge]
City Employee Impersonations
The City of Hobbs recently received a report that individuals driving a red pickup truck approached local residents and identified themselves as employees of the City of Hobbs in order to receive permission to enter homes. The report stated that these individuals explained they were at the residence to inspect a water leak, after which they then entered the residence's back gates and examined the state and condition of these gates. No proof of identification was provided to the homeowner, and no City of Hobbs work vehicles are red pickup trucks.
Interim Hobbs City Manager Manny Gomez stated, "Our number one concern for citizens is safety and security. We would never want them or their property in harm's way, which is why we intend to educate and inform the public at the highest level. You should always request proof of identification from someone before allowing them to enter your home, even if you are expecting a visit from a business or from the City of Hobbs. This could make the difference between keeping your home, family, and yourself safe. If you are ever unsure of a visit or claim, feel free to call the City of Hobbs to request more information or make a report."
If you are approached by individuals claiming to be City of Hobbs employees, request proof of identification before conducting any type of business with them. All City of Hobbs employees possess identification in order to prove their identity and intent. If the individuals do not provide such proof, do not allow them inside your property and report this immediately. You can report such incidences to the Hobbs Police Department at (575)397-9265. For all emergencies, call 9-1-1.
Grassfire Prevention
With the seasons beginning to change follows a rise in temperatures, as well as wind speeds. It is always important to be educated about grassfire prevention, as being aware could make the difference in the loss of property or loss of life. Please, heed the following pieces of information and tips this season:
Do not park cars, trucks, or recreational vehicles on dry grass or shrubs. Exhaust systems on vehicles can reach a temperature of more than 1,000 degrees; it only takes about 500 degrees to start a brush fire in the summer.
Within the city limits of Hobbs, New Mexico, no burning of trash, leaves, or brush is permitted. To burn such materials outside of city limits, a burn permit is required.
Keep a 30-foot defensible space around the home, making sure to clear the area of brush, especially for those living in rural areas.
Rake leaves, cut off dead limbs, cut grass regularly, and remove dead branches that extend over the roof, tending to your roof gutters as well.
When barbecuing, place ashes or burnt charcoal in a metal bucket and soak in water, checking back regularly to monitor. Keep a shovel, bucket of water, fire extinguisher, or other fire suppression tools on hand.
Having a safety action plan ready prior to a possible grass fire is vital. This includes: a meeting place for each family member and knowing where all possible exits and escape routes are located. Households with children should consider drawing a floor plan of your home, marking two ways out of each room, including windows and doors.
Parents should emphasize the dangers of playing with fire to their children. Many grassfires are often started by children who are unaware of how quickly flames can grow and spread. Children need to be informed of the potential threat.
Do not hesitate to call and report a possible fire. The quicker responders are notified, the better chance they will have to contain the fire.
For more information, feel free to contact the Hobbs Fire Department at (575) 397-9308 or the Fire Marshal at (575) 391-8158.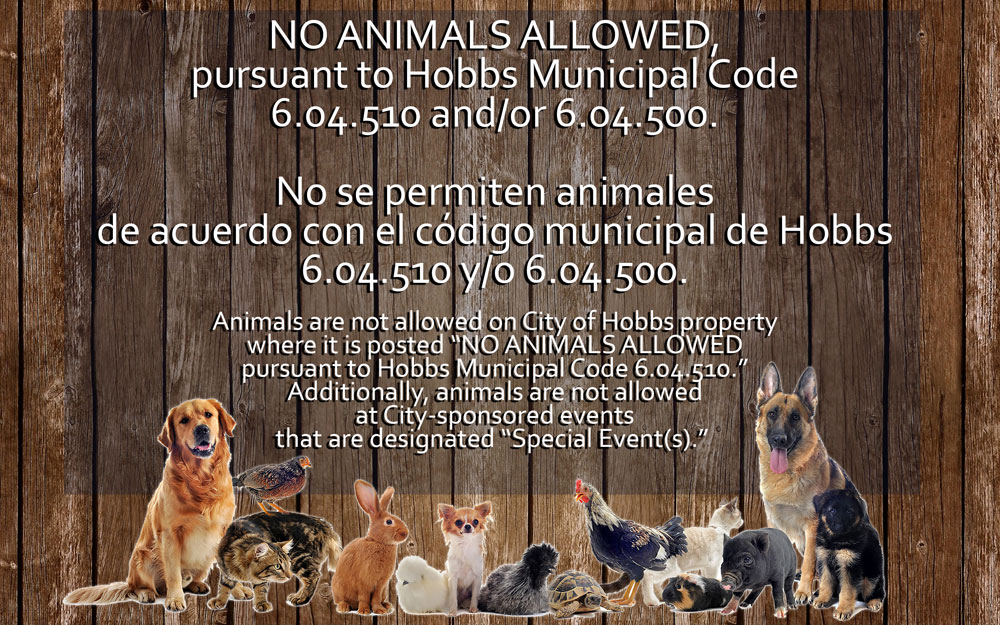 Hobbs Ranked as One of the Best Places in the U.S. to Make More Money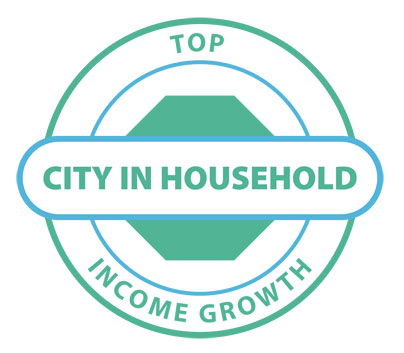 Hobbs ranked as one of the best places in the United States to make more money and grow income according to LendEDU's newest report.

Hobbs ranked #24 out of over 25,000 U.S. towns! Factors that were analyzed include income growth from 2000 to 2017 and forecasted income growth over the next five years.

The full report and methodology can be found here: https://lendedu.com/blog/250-cities-seeing-fastest-growth-household-income/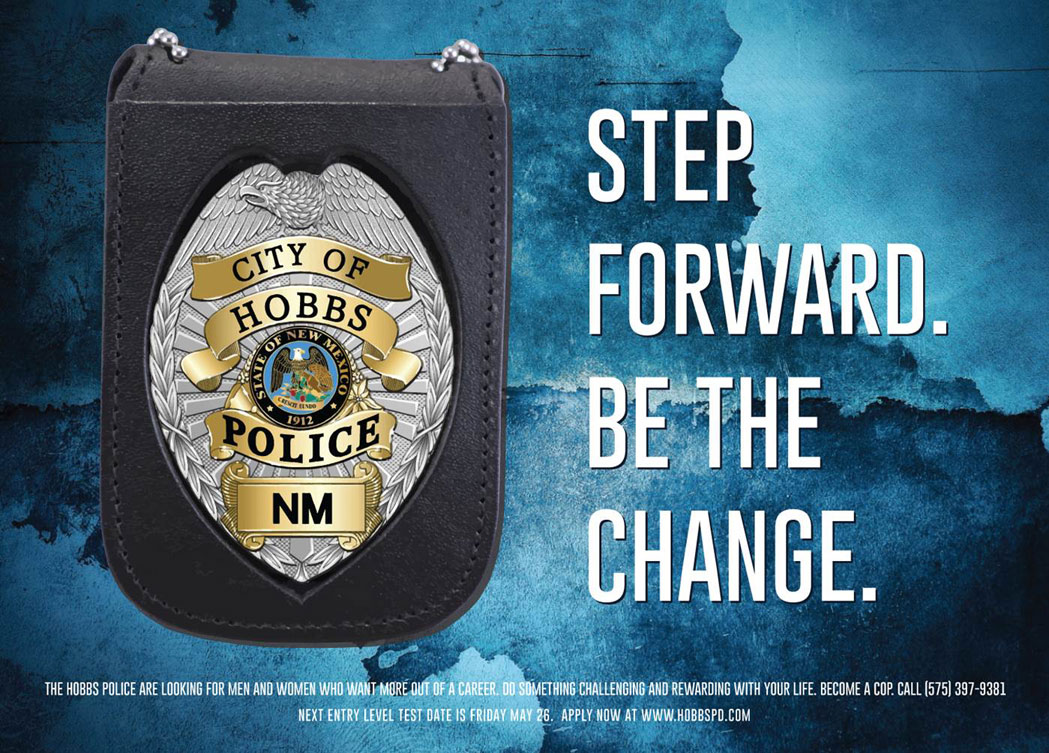 Our Mission is S.E.R.V.I.C.E.
Safety

Engaged Team Members

Responsive

Visionary

Inclusive

Customer Driven

Enhance Quality of Life

Connect With Us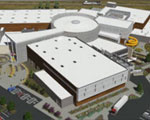 The CORE on Facebook
Flood Information Page
Tweets by @CityofHobbs
Use Code RED to be notified by your local emergency response team in the event of emergency situations or critical community alerts (such as temporary trash pickup changes). Sign up for the text, call, and email service by clicking here.
You can download the mobile app here:

Citizens Self Service
Introducing Citizen Self Service for the City of Hobbs, New Mexico. We are excited to offer our citizens, businesses, and visitors online access 24 hours a day, seven days a week, to a wide array of city services!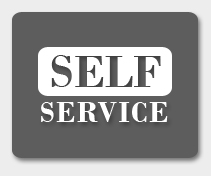 Construction Updates

Construction Map »
Website Feedback
How can we improve the website? Please email webmaster@hobbsnm.org

Tune in to 99.3 FM hear the latest public service announcements, event updates and emergency broadcasts from the City of Hobbs, 24 hours a day!

The City Commission meetings are now broadcasted LIVE on KHBX 99.3!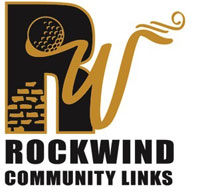 Visit the Rockwind Community Links website!