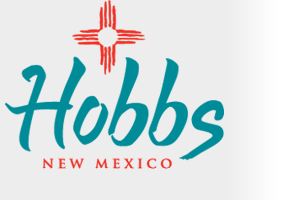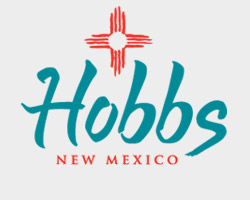 Latest News
Human Resources Department Closure
Human Resources will be closed for an office move on Thursday and Friday (15th and 16th) of October and Thursday and Friday (22nd and 23rd) of October.

We are sorry for any inconvenience this may cause.
City Announces New District 3 Commissioner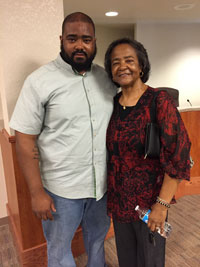 On Thursday night, October 1, at the first City Commission meeting of the month, Patricia A. Taylor, a native of Hobbs, NM, was selected by the City Commission as Commissioner for District 3.

Married, having raised 3 children, and possessing 39 years of business ownership in Hobbs, Commissioner Taylor looks forward to furthering the process of construction upgrades in District 3, particularly between Llano and Stanolind, heading south on Dal Paso.
Read More »
DWI Checkpoints in October
Hobbs Police Department will be conducting DWI Checkpoints and Saturation Patrols throughout the month of October 2015. These checkpoints and saturation patrols will be conducted at undisclosed locations in an effort to locate persons operating motor vehicles under the influence of intoxicating liquor or drugs.
Free Shot Clinic
Avoid the lines and the wait!
Friday, October 23 - 9 am to 12:00 noon

Saturday, October 24 - 8 am to 12:00 noon
The following vacciations will be administered:
Rabies, Distember/Parvo Combo, Feline Upper Respiratory
Hobbs Animal Adoption Center
700 N. Grimes
Questions? (575) 397-9323
Hobbs Community Cleanup September 10, 2015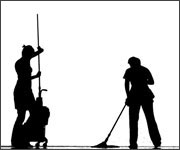 Haul it to the curb and we'll haul it off!
Saturday, October 10
Sanger north to City Limits, and west of Fowler to City Limits
Saturday, November 7
Sanger north to City Limits and east of Fowler to City Limits
Large household items (not construction waste) need to be placed at your curb before 8 am the morning of each pick up.
Cleanups are for residences ONLY within City Limits
No demolition & construction materials allowed!
Limit of 4 passenger tires per residence
For assistance, call 397-9292
View the Flyer »
Online Videos Coming Soon
Dear Valued Business Owner,

The City of Hobbs is excited to announce a partnership with CGI Communications, Inc. to provide a series of online videos highlighting all our community has to offer its residents, visitors, and businesses.
Parks & Rec Save The Date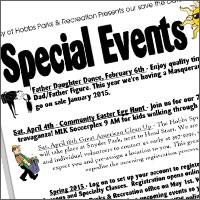 Haunted House - Oct. 23, 24, 30, 31
Halloween Carnival, Oct. 31
Check out the Parks & Recreation Schedule of Special Events so you can "save the date"! Of course, there will be smaller events and some larger that pop up throughout the year unexpectedly, but these are our tried and true yearly events that the Community has grown to know and love.

It's tradition!

Be sure to print the flyer (see the button below) for your own use either at home or for the office. "It All Happens Here" is easy to prove using this flyer!
Print the Flyer »

Our Mission is S.E.R.V.I.C.E.
Safety

Engaged Team Members

Responsive

Visionary

Inclusive

Customer Driven

Enhance Quality of Life
Connect With Us
Public Meetings
Notice of Potential Quorum
October 13, 2015
View the Notice (.pdf)
2015 Commission
Agendas & Minutes »
Library Board Meeting
October 6, 2015
Agenda (.pdf)
Press Releases
Hobbs Police Department Receives Federal Grant
Attorney General Loretta E. Lynch electronically notified Mayor Sam Cobb on Monday that the COPS Office, the Community Oriented Policing Services office under the Department of Justice, had approved the Hobbs Police Department under the 2015 COPS Hiring Program (CHP), which awards the HPD an estimated $625,000 of federal funds over the three-year grant period. HPD may use CHP grant funding to hire new officers.
Construction Updates

No updates at this time
Website Feedback
How can we improve the website? Please email webmaster@hobbsnm.org

Tune in to 99.3 FM hear the latest public service announcements, event updates and emergency broadcasts from the City of Hobbs, 24 hours a day!

The City Commission meetings are now broadcasted LIVE on KHBX 99.3!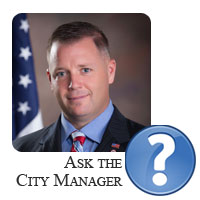 Send an email straight to the desk of City Manager
J.J. Murphy!
jjmurphy@hobbsnm.org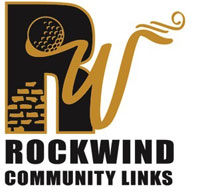 Visit the Rockwind Community Links website!