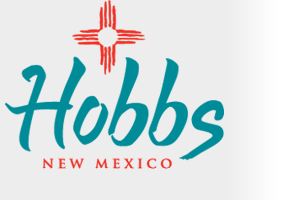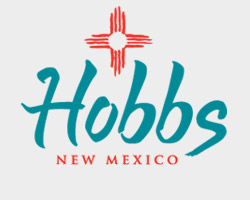 Latest News
City of Hobbs Hosts Fifty-Ninth New Mexico Municipal League Conference
For the first time in history, the City of Hobbs will be hosting the 59th New Mexico Municipal League (NMML) 2016 Conference from August 30th - September 2nd. According to their website, "The NMML is a nonprofit, nonpartisan association representing and serving New Mexico's cities, towns, and villages." The League is made up of 106 member cities, which represents the State's entire municipal population. This means that hundreds of visitors will be in Hobbs, New Mexico for at least 4 days and 3 nights.

The host of the annual NMML Conference is chosen from numerous bids submitted to the NMML. This bid is in competition with other municipalities' bids from all over the state of New Mexico. During the NMML Conference, attendees will attend educational workshops that are related to their specific field of work, delegate votes will be cast in setting policy and electing officers, municipal elected officials will be able to earn some of their required credentials, and representatives of each member city will have a chance meet with other representatives to discuss methods and practices.

All year long, the League conducts workshops, meetings, and performs other duties to keep municipal officials informed and assist them with their obligations and responsibilities. This is an opportunity for municipal representatives from all over the state to meet with each other and discuss which methods have been working best for their part of the state. Municipalities and their residents confront many similar issues; this conference is a chance for them to share best practices in overcoming these issues.

City Manager, J.J. Murphy, stated, "Hosting the 59th NMML Conference is a huge honor and responsibility. We have been planning for this conference for 3 years now and it is exciting to finally get to see all that hard work done by City of Hobbs and NMML staffs come together. For the first time, the City of Hobbs will be the host of this conference and able to show other municipalities of the state what our city has to offer. We look forward to a successful and memorable conference."
Community Service Project During NMML Conference
The City of Hobbs will be hosting the 59th New Mexico Municipal League (NMML) 2016 Conference from August 30th - September 2nd. An important factor of the annual conference is that the attendees have the opportunity to participate in a community service project. Over the years, these projects have ranged from planting trees to community cleanups.

This year, the City of Hobbs proposed a bathing and shot clinic for dogs for the project. The bathing and shot clinic for dogs will take place in front of the Hobbs Animal Adoption Clinic (700 N. Grimes St.) from 10:00 am - 3:00 pm. The clinic will be open and available to all well-behaving dogs. Each dog must be wearing a collar and a leash. The owner must be present for the duration of the dog's care.

This project and location will come at a perfect timing considering the art dedication ceremony that was held on Tuesday, August 23rd. The ceremony is in recognition of the purchase and installation by the City of Hobbs of the statue by Lorri Acott, Who Rescued Who?, placed in front of the Hobbs Animal Clinic.

The City of Hobbs looks forward to numerous municipal members from various areas across the state donating a bit of their time and energies in contribution to our community. It is not just a time for pet owners to bring their beloved furry friends to be taken care of, but also a time for individuals from across New Mexico to get to know our community and its wonderful residents. The Hobbs Animal Adoption Clinic is proud to be a part of this opportunity and provide this setting.
Restricted City Staff at City Offices
During the entire week of Monday, August 29th - Friday, September 2nd, all City of Hobbs departments will be at minimum staffing. Due to training and other events during this time, City of Hobbs employees will have responsibilities outside their regular daily duties; this may make transactions within City Hall and other City buildings more difficult.

In order for employees to attend a training event, City Hall will be closed on Wednesday, August 31st, 2016 from 11:30 am - 3 pm.

Residents are encouraged to go online to pay their bills and fines at hobbsnm.org. The City of Hobbs thanks its residents for their patience. For any questions, contact the City of Hobbs at (575)397-9200.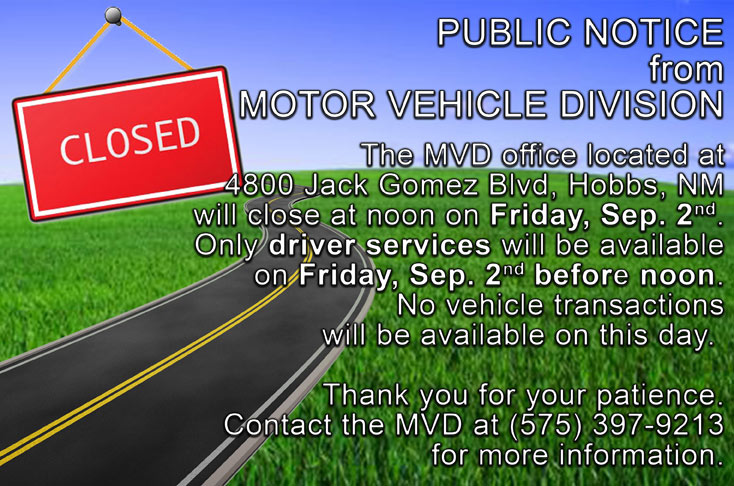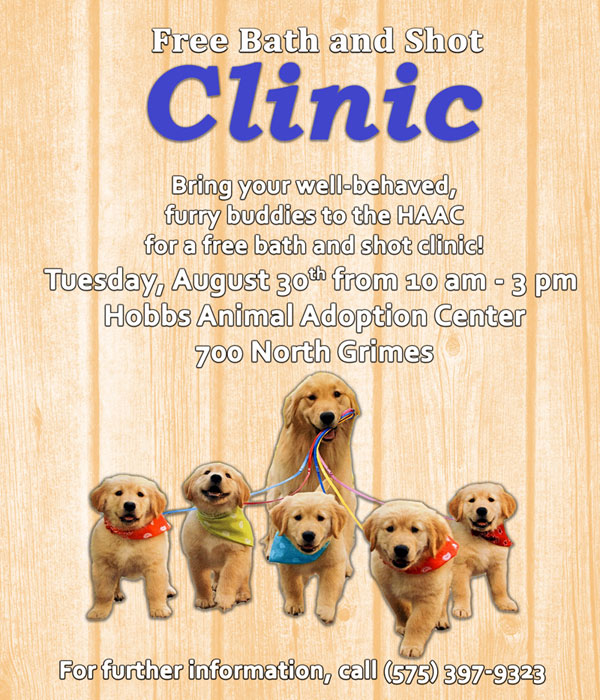 City of Hobbs Commission Introduces Live Video Streaming
On Monday, August 15th, the City of Hobbs will be live video streaming for the first time during a City Commission meeting. This service has been expressed as greatly desired by numerous Hobbs residents, and the City of Hobbs and City Commission are proud to provide it.

There will be a link to the video on the City website's homepage. Archived videos and the corresponding agenda to them will be available in the same location, so even if an individual cannot view it live or wants to review a part, they can always watch it later. There will be multiple views. These differing views will be an overview of the City Commission members, close-ups of presenters and speakers, and an on-screen presentation of the agenda and documents being presented during the meeting; the camera will pan between the views as well as close-ups of which Commission member is currently speaking may happen. Members of the audience may also be seen on the video if caught in the camera's view.

The City Commission members look forward to making these meetings more available to the public. They look forward to their constituents being able to be more involved in the community and the discussions of plans to make it even greater.

City Manager, J.J. Murphy stated, "After hours of diligent research and work by City Staff, I am proud to present this new amenity to our public. With online financial records viewable from our website, constant contact with our residents, and now online video streaming of City Commission meetings, we continue to improve access and transparency for our residents."
Streamed Commission Meetings »
Infrastructure Capital Improvement Plan FY 2017-2021
Citizen Police Academy
The Fall session of the 2016 Hobbs Police Department Citizen Academy will begin on Tuesday September 13. If you or someone you know is interested in attending this 10 week program, please contact Officer Mike Stone at (575) 397-9381. Applications can be obtained at http://www.hobbspd.com/files/cpa_application.pdf. The Citizen Police Academy is tailored especially for the citizens of the City of Hobbs and there are no costs for the attendees. It is a fun, interactive and very informative experience that is designed to forge relationships with every part of the community we proudly serve. Class size is limited to twenty-five students, so please return your application as soon as possible in order to be considered for this session. The Hobbs Police Department wishes everyone a safe and enjoyable summer.
Water Regulations
The City of Hobbs has established a designated period of city wide water conservation that begins May 15th and continues through September 15th of each year. No domestic or commer-cial water shall be used for garden, lawn, or other exterior watering or sprinkling application, except from the water mains of and upon the premises having an even street address on even calendar dates and having an odd street address on odd calendar dates. In case of corner buildings having both odd and even address numbers, the address listed on the consumer's account with the City's Utilities Department shall control. On the thirty-first day of months that have thirty-one days, no watering shall be allowed.
More Info (.pdf) »
Consumer Confidence Report 2015
We are pleased to present this year's Annual Water Quality Report (Consumer Confidence Report) as required by the Safe Drinking Water Act (SDWA). This report is designed to provide details about where your water comes from, what it contains, and how it compares to standards set by regulatory agencies. This report is a snapshot of last year's water quality. We are committed to providing you with information because informed customers are our best allies.
Consumer Confidence Report (.pdf) »

Our Mission is S.E.R.V.I.C.E.
Safety

Engaged Team Members

Responsive

Visionary

Inclusive

Customer Driven

Enhance Quality of Life
Connect With Us
Upcoming Public Meetings
×
New!
City Commission streamed videos!
See link below.
City Commission Notice of Potential Quorum
August 23, 2016
Planning Board Meeting
August 15, 2016
Citizens Self Service
Introducing Citizen Self Service for the City of Hobbs, New Mexico. We are excited to offer our citizens, businesses, and visitors online access 24 hours a day, seven days a week, to a wide array of city services!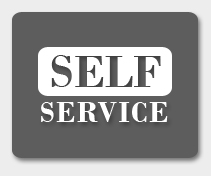 Construction Updates

Ramirez and Sons of Hobbs NM will be performing work on College Lane starting July the 12th, 2016. Motorists are asked to please observe all traffic control in the area.

College Lane will be closed to traffic from Grimes St. to Jarob St. The intersection of Jarob and College will remain open. Construction is expected to last 4-6 weeks, weather permitting.

If any questions about project please feel free to contact Ramirez and Sons Inc. at 575-492-0480

We thank you for your patience and should you have any questions or concerns, please feel free to contact: Ramirez & Sons, Inc. 575-492-0480
Phase 3 of the Jefferson Street project is scheduled to begin Wednesday, July 13th, 2016 and will last approximately six (6) weeks. This phase of the Jefferson Street project will consist of removing and repaving existing asphalt between Michigan Drive and Cimarron Road on Jefferson Street.

Motorists are asked to observe all traffic controls. Detour routes will be available throughout the construction site.

We thank you for your patience and should you have any questions or concerns, please feel free to contact: Ramirez & Sons, Inc. 575-492-0480
Website Feedback
How can we improve the website? Please email webmaster@hobbsnm.org

Tune in to 99.3 FM hear the latest public service announcements, event updates and emergency broadcasts from the City of Hobbs, 24 hours a day!

The City Commission meetings are now broadcasted LIVE on KHBX 99.3!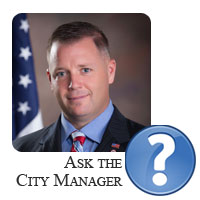 Send an email straight to the desk of City Manager
J.J. Murphy!
jjmurphy@hobbsnm.org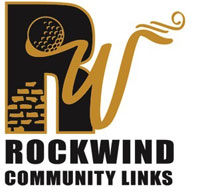 Visit the Rockwind Community Links website!