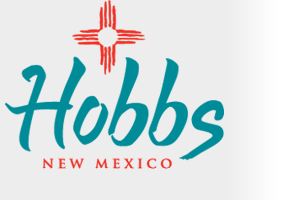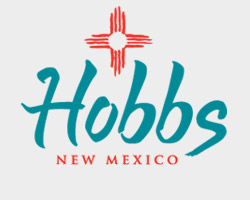 Upcoming Meetings
Cancellation of City Commission Meeting
December 18, 2017
Planning Board Meeting
December 13, 2017
Community Affairs Board Meeting
December 18, 2017
Latest News
Public Affairs Board Meeting
Public Input Session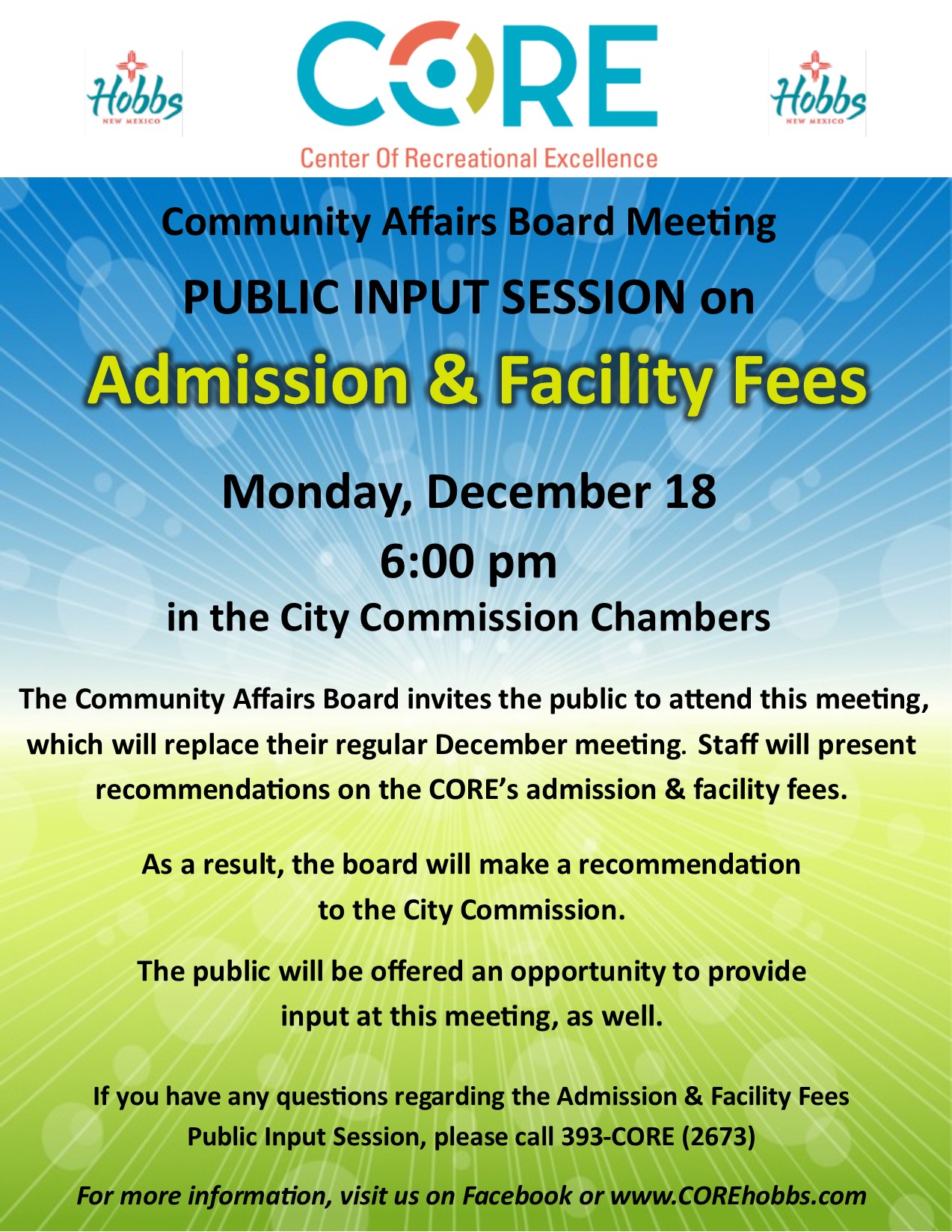 CORE Public Input Survey
Please provide your input as to what programs you would like to see at the CORE by taking this brief survey.
Take the Survey ›
City Park Update
The Center Of Recreational Excellence
Click here to see the marketing video for The CORE, coming to you Spring 2018!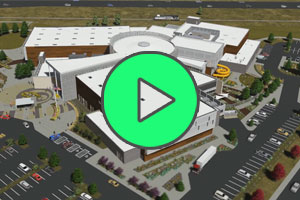 Hobbs Fire Chief and Fire Inspector Receive State Recognition
Hobbs Fire Department is bringing major recognition to Lea County and Hobbs with their acceptance of two separate awards yesterday evening. On Sunday, September 10th, 2017, Hobbs Fire Chief Manny Gomez and Fire Inspector Andrew Gonzales were awarded the New Mexico State Fire Fightersí Association (NMSFFA) awards for Fire Chief of the Year and Fire Investigator of the Year at the NMSFFA Banquet in Socorro, NM.
As Chief Gomez stayed in Hobbs due to prior commitments, Mr. Gonzales was in attendance to read a letter and accept the Fire Chief of the Year award on the Chiefís behalf. The NMSFFA upholds their duty "to protect and serve" in the state of New Mexico, signifying the nominees of the awards as examples of this commitment.

An interesting point to make about the NMSFFAís recognition of our area this year is the presentation of the Meritorious Lifetime Achievement Award to Richard Cummins and the Governorís Award to Donnie Roberts, both HFD retirees. Mr. Cummins is a retired Captain of the Hobbs Fire Department after 20 years of service, returned to Hobbs for another 3 years, was the Eunice Fire Department Chief for 5 years, continues to work with the State on instructing fire safety and EMS classes, and possesses over 40 years of fire service. Mr. Roberts is a retired Captain of the HFD with over 22 years of fire service, the current NM EMS Region III Executive Director, was tasked with the creation of an EMS division at Canon Air Force Base and is now the lead paramedic there for special operations, and has served on numerous committees across the state for years.

Mr. Gonzales will reach his 20-year milestone with the Hobbs Fire Department in 2018. He has served as the City of Hobbs Fire Inspector since January of 2014. Also, Andrew has served the State of New Mexico Firefighters Training Academy as a State Instructor since 2009. This position requires an additional set of certifications and renewals. As stated in the biography he sent to the NMSFFA, Mr. Gonzales has participated in approximately 50 investigations with 20 of which as Lead Investigator and over 400 inspections per year. On receiving the award, Mr. Gonzales stated, "I honestly didnít expect or anticipate it. Itís a great accomplishment, especially coming up on my 20-year mark. Receiving this award serves as a great representation for the City, County, and my career. This is an award for Lea County in general, a good recognition for our year. Itís a capstone for me."

Fire Chief Manny Gomez served the Hobbs Fire Department for 22 years, with 12 years as Fire Chief. After a 3-year retirement, he returned to the fire department and continues developing the department that so much of his life is dedicated to. Back in the position of Fire Chief and with the nomination for this award, Chief Gomez stated, "I am extremely honored to have received this award, even being nominated for this award is an incredible honor. However, few things in life are entirely the work of just one person, and this is no exception, so I thank and pay tribute to the contributions this city and the men and women of HFD have made in my career. This award is as much for them, as it is for me. I just get to take it home!"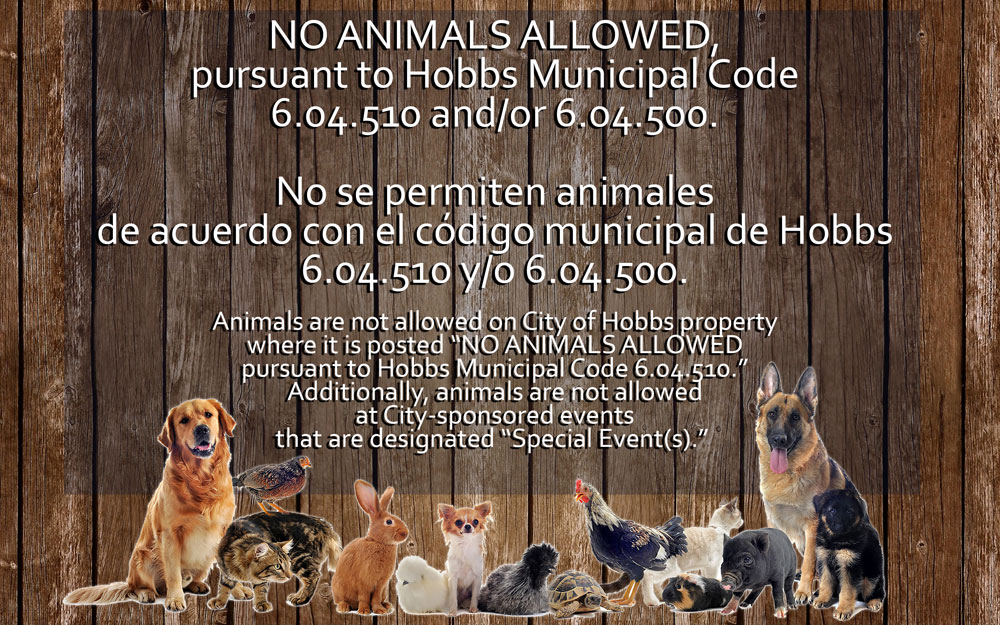 Hobbs Ranked as One of the Best Places in the U.S. to Make More Money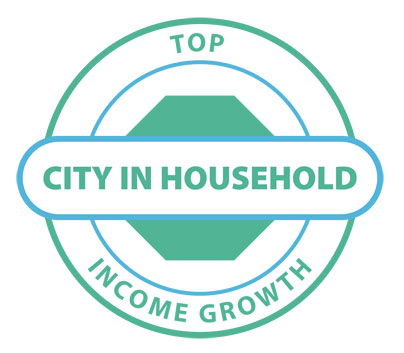 Hobbs ranked as one of the best places in the United States to make more money and grow income according to LendEDUís newest report.

Hobbs ranked #24 out of over 25,000 U.S. towns! Factors that were analyzed include income growth from 2000 to 2017 and forecasted income growth over the next five years.

The full report and methodology can be found here: https://lendedu.com/blog/250-cities-seeing-fastest-growth-household-income/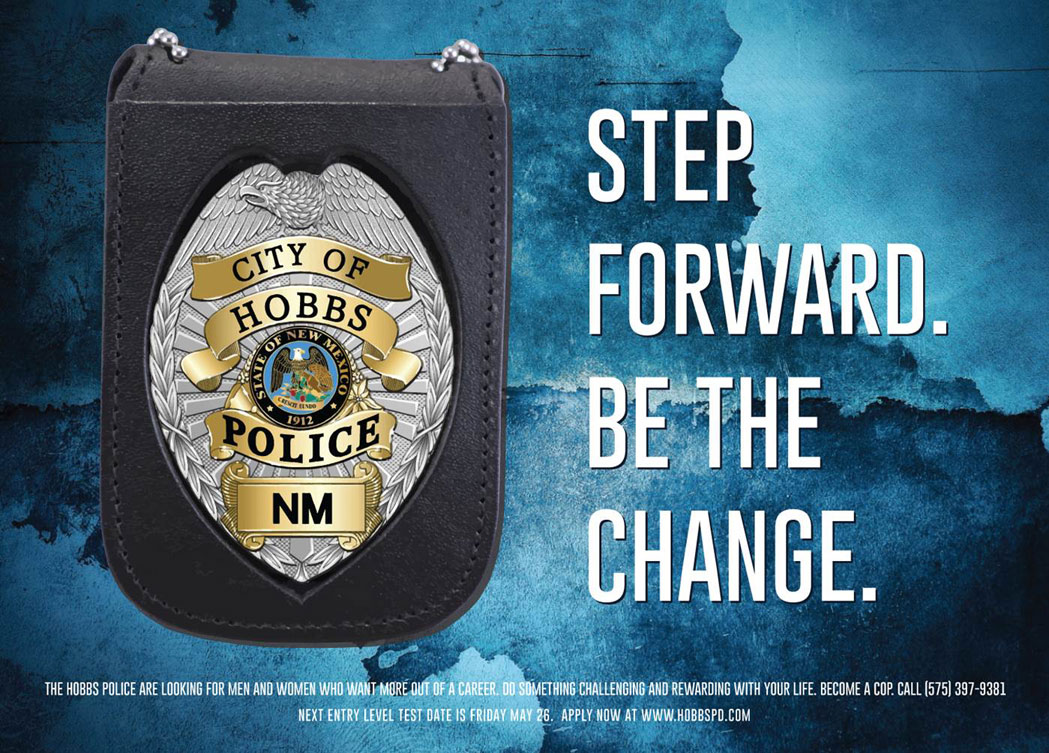 2017 Parks & Rec Flip Book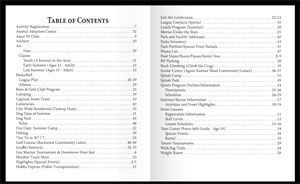 We now have the tools to help you plan your activities. Click to go to the electronic version of the activity guide. The paper booklets are also in stock at the Parks & Recreation Office and other offices around City Hall.
View the online version of the guide here!
Infrastructure Capital Improvement Plan FY 2017-2021

Our Mission is S.E.R.V.I.C.E.
Safety

Engaged Team Members

Responsive

Visionary

Inclusive

Customer Driven

Enhance Quality of Life

Connect With Us
Warrior Award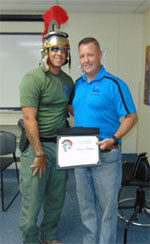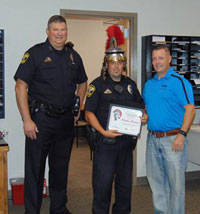 Congratulations to the recipient of our August Warrior Award!

Sgt. White and Officer Burleson learned that a family at the Inn Place Apartments were living without a working air conditioner in the hot summer heat and the property owner refused to do anything about it. Sgt. White contacted the United Way who agreed to purchase a window unit for the family.

Officer Burleson met with representatives of United Way at Kmart to get the unit, then delivered the AC unit to the family and personally installed it.

Needless to say, the family was very appreciative. The officers went out of their way to make sure this family was taken care of when all their options had been exhausted.

These events took place June 11, 2017. The temperature on that day approached 100 degrees.
Tweets by @CityofHobbs
Use Code RED to be notified by your local emergency response team in the event of emergency situations or critical community alerts (such as temporary trash pickup changes). Sign up for the text, call, and email service by clicking here.
You can download the mobile app here:

Citizens Self Service
Introducing Citizen Self Service for the City of Hobbs, New Mexico. We are excited to offer our citizens, businesses, and visitors online access 24 hours a day, seven days a week, to a wide array of city services!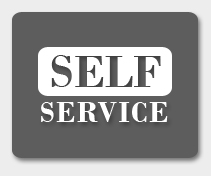 Construction Updates

Construction Map »
J&H Services Inc., will close and begin construction of a new sewer main along the Lovington Hwy across Scenic Drive. To construct this sewer main, Scenic Drive at the Lovington Hwy, in Hobbs, New Mexico, will be closed starting on August 24, 2017 and lasting for 2 weeks. There will be no access to Scenic Drive from the N Lovington Hwy.

Traffic control devices will be installed in this area and the general public is asked to remain clear of the construction area. Drivers are asked to please drive slow and follow any detour signs. Your Cooperation and observance of all construction signs will be greatly appreciated to help ensure the safety of the public and the construction crews.

The City of Hobbs and J&H Services Inc. are committed to the safety of the traveling public and would like to thank you for your patience and assistance.

If you have any questions regarding this project, please contact:

J&H Services Inc.: 505-896-9428
City of Hobbs: 575-397-9232
Website Feedback
How can we improve the website? Please email webmaster@hobbsnm.org

Tune in to 99.3 FM hear the latest public service announcements, event updates and emergency broadcasts from the City of Hobbs, 24 hours a day!

The City Commission meetings are now broadcasted LIVE on KHBX 99.3!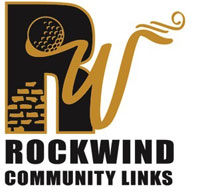 Visit the Rockwind Community Links website!