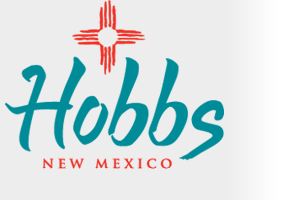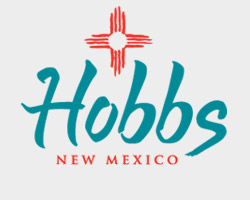 Latest News
Holiday Security Tips
November 25, 2015 – The holiday season is fast approaching and it can be one of the highest crime periods of the year, specifically theft crimes. Hobbs Police Department encourages citizens to take the following precautions as you prepare and shop for the upcoming holiday season.

Shopping

- Consider carrying your identification, bank cards and/or money in pockets rather than in a purse. If you do carry a purse or bag, carry it close to your body at all times. Do not leave purses unattended in shopping carts or vehicles.
- Carry only small amounts of cash.
- Be very careful when using ATM machines. Pay close attention to what is going on around you.
- Always lock your vehicle when you leave it unattended.
- Park in well-lit areas when dark and avoid parking next to large vehicles, bushes or anything that can conceal a criminal wanting to break into a vehicle to steal something from you.
- Make a mental note where you parked and have the keys ready when you approach your vehicle. Always check your back seat prior to getting into your vehicle.
- Be watchful for suspicious persons. Be alert to individuals who follow you or watch you place items in your vehicle. Get a good description of the person(s) and report all suspicious activity or persons to police.
- For ladies carrying purses, do no leave purses in shopping carts while placing packages or bags in your vehicle.
- Lock all packages and valuables in vehicle trunks. Do not leave any items in plain view inside a vehicle.
At Home

- Keep gifts hidden from view through outside windows. (items that may be under a tree)
- Always lock all doors and windows when leaving your home.
- When leaving your home unattended, make sure a light or two is on during evening hours. Motion activated or timed lights are good for additional security.
- When away, stop delivery of newspaper and mail until you return.
- When arriving home, always be alert for anything unusual. If you do not feel comfortable going into your home, do not enter it and call Hobbs Police Department.
- Never open your door to someone you don't know.
- Never place boxes from electronics purchased in the alley. Cut them up and place them in the trash cart.

Hobbs Police Department will conduct vacation checks on your home while you are away. Please call 397-9282 for details or come to the lobby at 300 North Turner. If you have any concerns about safety or security during the holiday season, please feel free to contact us. Have a safe and happy holiday season!

Officer Mike Stone
Public Information Officer
575-397-9381
Latest Press Release
Rockwind Named One of Top 10 Best New Course by Golf Digest
The well-respected golf magazine, Golf Digest, released their annual "Top 10 Best New Courses and Best New Remodels" on Tuesday, and to the excitement of golfers and citizens alike, Rockwind Community Links was named #7. For the first time since 2009, course construction was so active across the country that the publication involved panelists in the Best New selection process, instead of making informal editors' picks, as had been done in year's past. These panelists traveled to Hobbs to try out the highly touted municipal course for themselves, and when it was all said and done, rated Rockwind among the top. There were eight much pricier private or resort clubs, and only one other public course in the list, all far exceeding the price range of Rockwind Community Links.
Read More »
Notice of Public Hearing
The City of Hobbs, New Mexico, wishes to inform all interested parties that public hearings will be held:
November 10, 2015, 10:00 AM - City Hall Annex 200 E. Broadway St.

November 19, 2015, 10:00 AM - City Hall Annex 200 E. Broadway St.

December 3, 2015, 6:00 PM - City Hall Annex 200 E. Broadway St.
**all meetings will take place on the 3rd floor of the Annex building in room A301**

The purpose of this public hearing will be to report on past CDBG program activities and to receive public input on community development needs and suggestions for future CDBG projects.
More Info »
High Performance Teamwork Training
with The Parks and Recreation Department
On October 8th and 9th, 84 employees of the Parks and Recreation Department for the City of Hobbs attended a 2-day High Performance Teamwork Training program (HPTT), one half on Thursday the 8th and the second half on Friday the 9th. The employees engaged in team-building activities, both indoors and outdoors, that are designed to engage all members of each team while strengthening the entire group's bond. Each individual learned what it requires to be an effective, positive member of a team by receiving education on social styles, high performance teamwork, and value-based teams through team-building activities.
Read More »
Aqua Fit Winter Break
Get Fit in 30 Interval Training and Aqua Fit will be having a winter break from: November 23 - December 31
Classes will resume January 4, 2016
Call 397-9291 for more information.
City Announces New District 3 Commissioner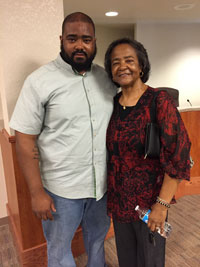 On Thursday night, October 1, at the first City Commission meeting of the month, Patricia A. Taylor, a native of Hobbs, NM, was selected by the City Commission as Commissioner for District 3.

Married, having raised 3 children, and possessing 39 years of business ownership in Hobbs, Commissioner Taylor looks forward to furthering the process of construction upgrades in District 3, particularly between Llano and Stanolind, heading south on Dal Paso.
Read More »

Our Mission is S.E.R.V.I.C.E.
Safety

Engaged Team Members

Responsive

Visionary

Inclusive

Customer Driven

Enhance Quality of Life
Munis Self Service
Connect With Us
Public Meetings
City Commission - Notice of Potential Quorum
December 1, 2, 2015
2015 Commission
Agendas & Minutes »
Library Board Meeting
December 1, 2015
Construction Updates

No updates at this time
Website Feedback
How can we improve the website? Please email webmaster@hobbsnm.org

Tune in to 99.3 FM hear the latest public service announcements, event updates and emergency broadcasts from the City of Hobbs, 24 hours a day!

The City Commission meetings are now broadcasted LIVE on KHBX 99.3!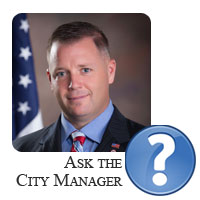 Send an email straight to the desk of City Manager
J.J. Murphy!
jjmurphy@hobbsnm.org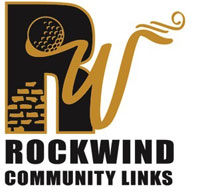 Visit the Rockwind Community Links website!